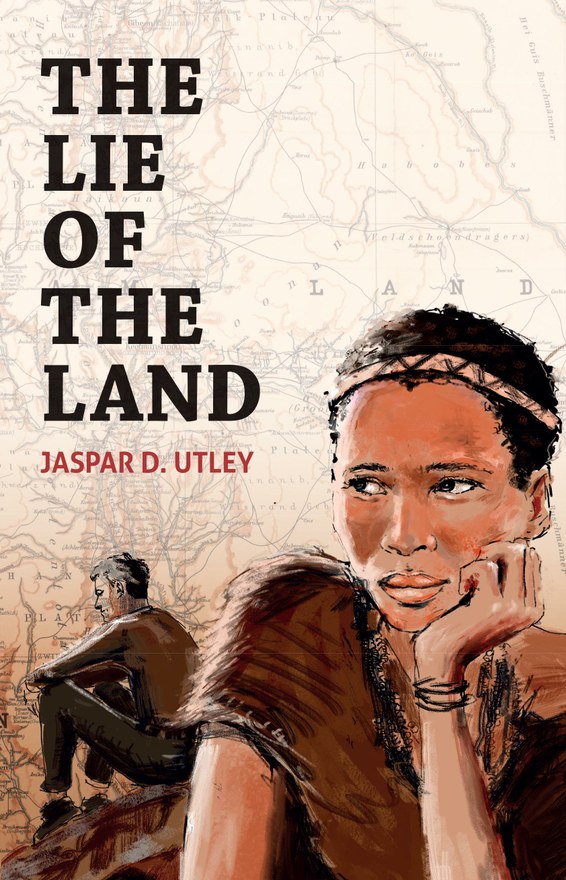 | | |
| --- | --- |
| ISBN | 9789991642352 |
| ePub ISBN | 9789991642369 |
| Pages | 202 |
| Dimensions | 216 x 140mm |
| Published | 2017 |
| Publisher | University of Namibia Press, Namibia |
| Formats | Paperback, eBook |
The Lie of the Land
The Lie of the Land is a novel set against the background of the German colonial wars in Namibia in the early 1900s. The central character is an academic in linguistics who occasionally acts as a British agent. He is a cynical, private individual who sees himself as a neutral observer but is eventually forced to take sides when he witnesses the atrocities of the Herero and Nama genocide and, above all, meets a young Nama woman who enchants him. The novel explores the shifting nature of the oppressor and the oppressed. 
Despite the unfolding tragic events, the story is lightened by surprising bursts of humour, and is ultimately a love story.
Reviews
"A compelling story that pulls the reader in from the very start. Utley is especially adept at creating realistic settings backed by his obviously ample research. A tightly plotted and fast-paced novel."
Lauri Kubuitsile, author of The Scattering
"A very well researched historic novel, it makes events which shaped the subsequent history of Namibia accessible. The strength of the novel is the rich and evocative use of language to paint landscapes and characters and its enthralling use of humour."
Dr Jeremy Silvester, Historian at the Museums Association of Namibia