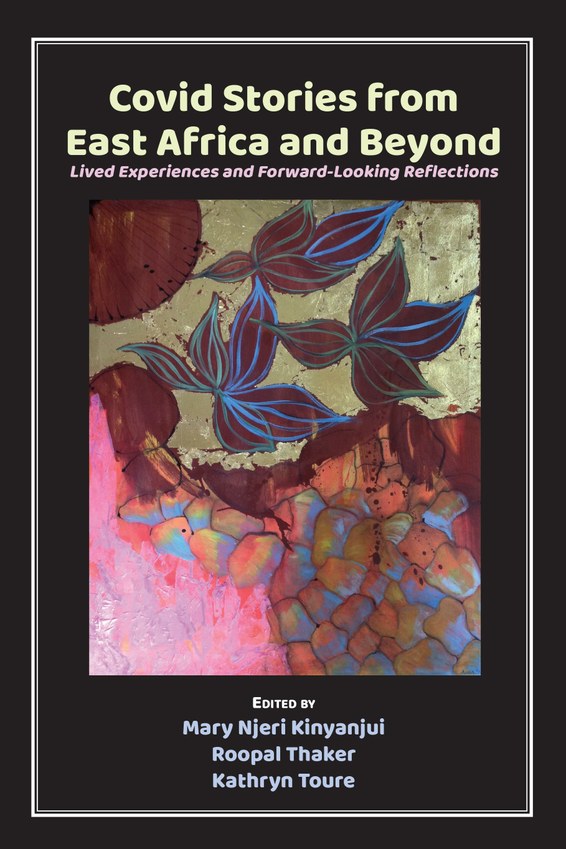 | | |
| --- | --- |
| ISBN | 9789956551545 |
| Pages | 312 |
| Dimensions | 229 x 152mm |
| Published | 2020 |
| Publisher | Langaa RPCIG, Cameroon |
| Format | Paperback |
Covid Stories from East Africa and Beyond
Lived Experiences and Forward-Looking Reflections
The coronavirus has rattled humanity, tested resolve and determination, and redefined normalcy. This compelling collection of 29 short stories and essays brings together the lived experiences of covid19 through a diversity of voices from across the African continent. The stories highlight challenges, new opportunities, and ultimately the deep resilience of Africans and their communities. Bringing into conversation the perspectives of laypeople, academics, professionals, domestic workers, youth, and children, the volume is a window into the myriad ways in which people have confronted, adapted to, and sought to tackle the coronavirus and its trail of problems. The experiences of the most vulnerable are specifically explored, and systemic changes and preliminary shifts towards a new global order are addressed. Laughter as a coping mechanism is a thread throughout.
Reviews
"African women and men tell their stories, rich in the value systems of our cultures."
Fatma Alloo, Founder, Tanzania Media Women's Association (TAMWA)
"In these times of change, Africa can help us understand how to live more fully."
Joanna Grace Farmer, Building Community Capacity… Remembering our Legacy of Love
"These ordinary voices will open your eyes."
Michèle Foster, Professor and Henry Heuser Jr. Endowed Chair, University of Louisville
"Brilliant and timely – from stories of everyday life to reflections on structural issues."
Sitawa Namwalie, Kenyan, Poet, Playwright and Performer
About the Editors
Mary Njeri Kinyanjui is a writer, researcher, teacher and volunteer community organiser. She is a firm believer in social and economic justice and self-reliance. She holds a PhD in Geography from Fitzwilliam College at the University of Cambridge in the UK and is a senior research fellow at the University of Nairobi's Institute for Development Studies. At the time of writing, she was a visiting associate at the Five College Womens' Studies Research Center in Mount Holyoke, Massachusetts. She has researched economic informality and small businesses, with particular focus on the role of grassroots and indigenous institutions, as well as gender, trade justice and peasant organisations, in the organisation of economic behaviour. Her current research is on the positioning of women peasants, artisans and traders in the global economy. Her publications include Women and the Informal Economy in Urban Africa (Zed) and Vyama Institutions of Hope: Ordinary People's Market Coordination and Society Organization (Nsemia). 
Roopal Thaker works with community-based organizations to shape public policy from the ground up. She currently works on adolescent health and life skills education programs in Kenya.
Kathryn Toure, PhD in education, is a researcher and writer. She promotes the circulation of African worldviews and facilitates community inquiry to deepen understandings of her/history and culture.