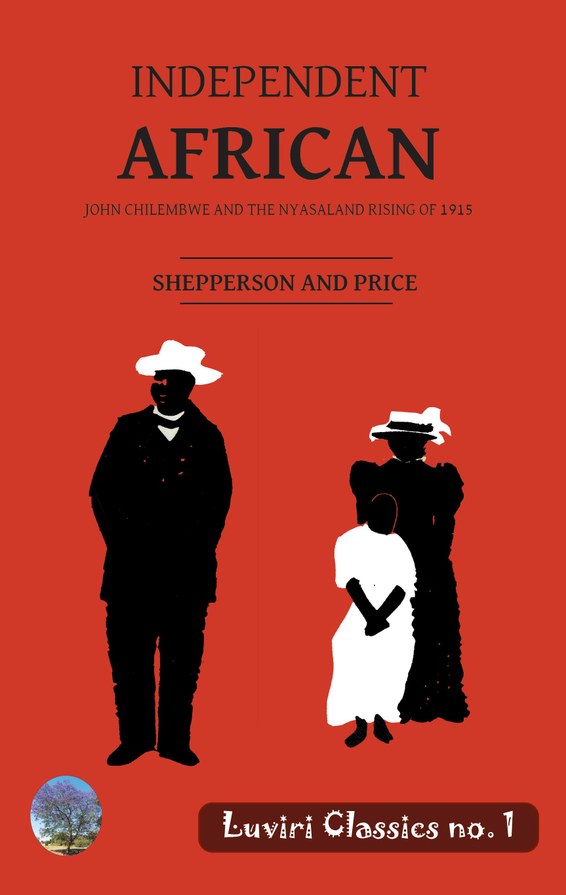 | | |
| --- | --- |
| ISBN | 9789996066269 |
| Pages | 622 |
| Dimensions | 229 x 152 mm |
| Published | 2020 |
| Publisher | Luviri Press, Malawi |
| Format | Paperback |
Independent African
John Chilembwe and the Nyasaland Rising of 1915
Independent African, first published in 1958, is still one of the few serious attempts to write a history of an African Rising against European rule south of the Sahara. The career of the Reverend Joh Chilembwe, leader of the Nyasaland Native Rising of 1915, the origins, course and consequences of which are considered in this book, anticipated many of the problems of later generations of African politicians. Joseph Booth, the missionary who took John Chilembwe to America in 1897 and introduced him to a new world beyond the horizons of tribal society, typified the white critic whose good intentions sometimes had results never intended. The book also reveals a neglected aspect of African history: the influence of Black African nationalism, specially in regard to the "churches of the disinherited.
Reviews
"Independent African is a foundation stone towards a historical reconstruction of what really happened in British Africa."
The Economist
"This is magnificent history."
Africa
"It is at once British, African and American history."
John Hope Franklin