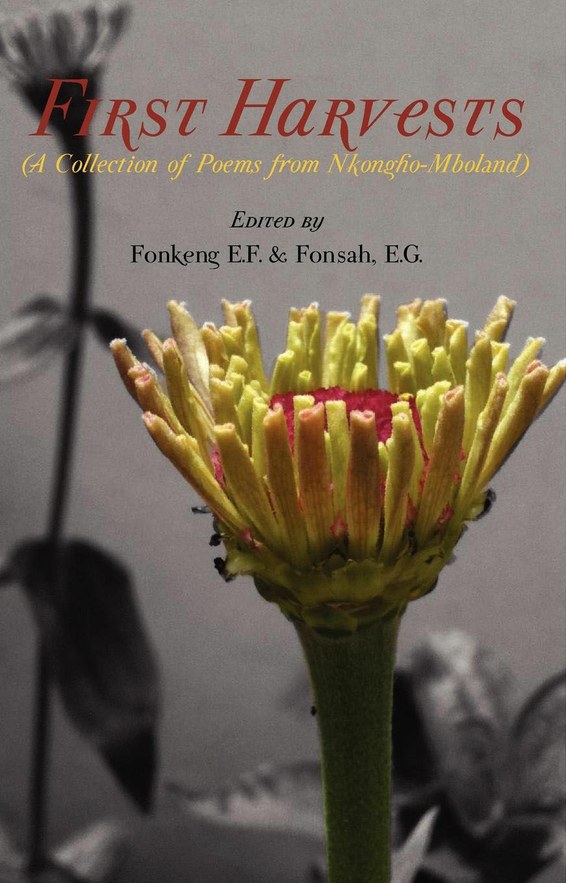 | | |
| --- | --- |
| ISBN | 9789956728046 |
| Pages | 76 |
| Dimensions | 203 x 127 mm |
| Published | 2012 |
| Publisher | Langaa RPCIG, Cameroon |
| Format | Paperback |
First Harvests
A Collection of Poems from Nkongho-Mboland
First Harvests are expressions of impressions on a variety of local and universal phenomena and states of being. It is the first ever poetry collection by a few sons and daughters of Nkongho-Mbo, a subgroup of the Mbo ethnic group of Cameroon, on which very little has been published. The poems however transcend the geographical, cultural and emotional landscapes that have inspired them.
About the Editors
Fonkeng E.F. is a former journalism practitioner and teacher and the author of a Handbook on Broadcasting. Passionate about the arts, he has taught dance, established a choir, sang back-up and played conga in a band, and co-founded and directed a drama group. His creations include two children's storybooks for the Under the Baobab series, which he founded, and Forty Acres and a Mule, a collection of poems.  His play, Thru' the Eye of a Needle, has been staged at the International Tulip Festival, Ottawa, Canada. He is a co-editor of Encounter, featuring five Cameroonian poets. A public servant with the Government of Canada in Ottawa, Fonkeng works part-time as a communications consultant. The Sundbird is his first novel.
Fonsah E.G. is Associate Professor, Department of Agricultural and Applied Economics, University of Georgia, Tifton Campus, Georgia, USA.