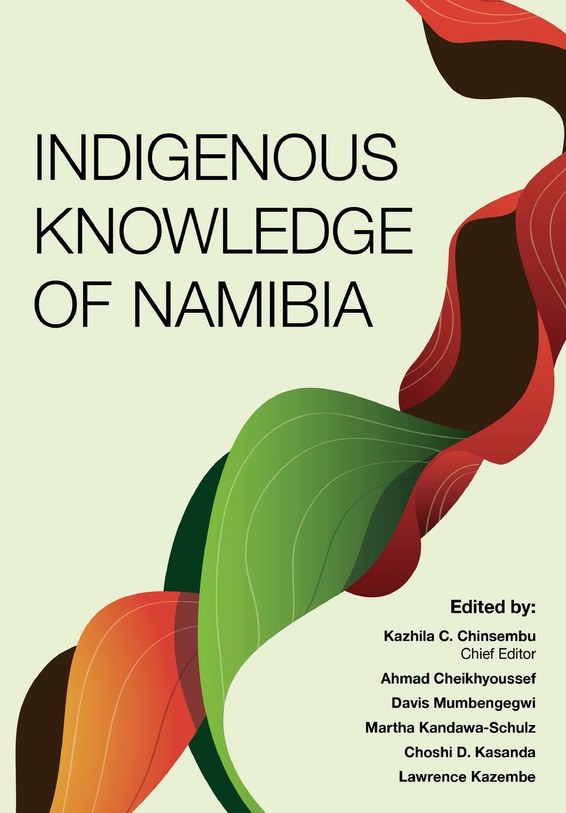 Indigenous Knowledge of Namibia
Indigenous knowledge is the dynamic information base of a society, facilitating communication and decision-making. It is the cornerstone of many modern-day innovations in science and technology. It is also a ready and valuable resource for sustainable and resilient livelihoods, and attracts increasing public interest due to its applications in bio-technology, health, bioprospecting, pharmaceuticals, agriculture, food preparation, mathematics and astronomy. INDIGENOUS KNOWLEDGE OF NAMIBIA is a fascinating compendium aimed at a wide readership of academics and students, government officials, policy makers, and development partners. The 17 chapters examine the indigenous knowledge of medicinal plants for treating HIV/AIDS, malaria, cancer, and other microbial infections of humans and livestock; indigenous foods; coping and response strategies in dealing with human-wildlife conflicts, floods, gender, climate change and the management of natural resources. A new rationalisation of adolescent customary and initiation ceremonies is recommended in response to the HIV/AIDS pandemic; and a case study of the San people of Namibia speaks to the challenges of harmonising modern education with that of indigenous people.
About the Editor
Kazhila C. Chinsembu, PhD, is a double professor: He is Associate Professor of Microbiology and Molecular Biology at the University of Namibia and HonoraryProfessor of Public Health at the University of Lusaka, Zambia. An award-winning scientist, Prof. Chinsembu works and writes on medicinal plants. Author of a highly cited research article in PubMed's Journal of Ethnobiology and Ethnomedicine, Prof. Chinsembu teaches in the Department of Biological Sciences, University of Namibia. Formerly, Prof. Chinsembu taught in the Department of Biological Sciences, University of Zambia and worked for the International Centre of Insect Physiology and Ecology, Nairobi, Kenya. Prof. Chinsembu is the author of another book, Green Medicines: Pharmacy of Natural Products for HIV and Five AIDS-related Infections. He and his wife Grace have two daughters, Wana and Lusa.