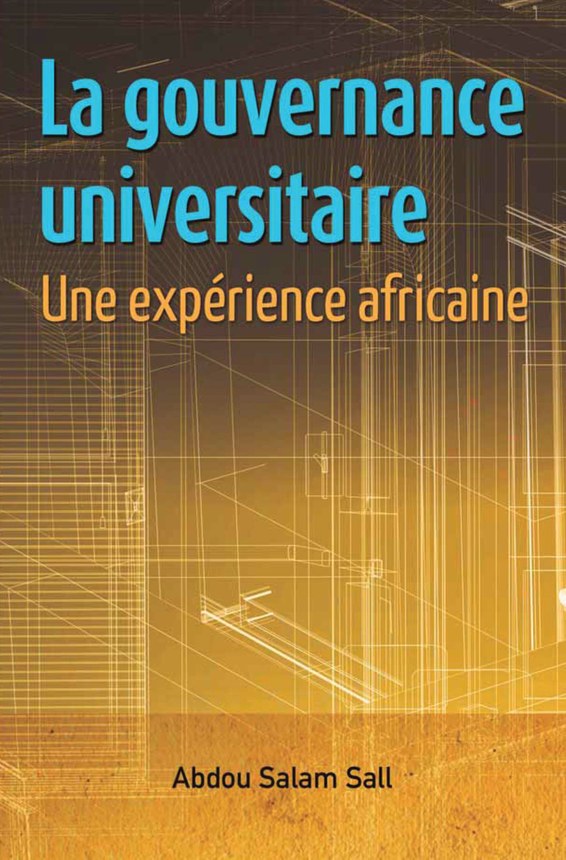 | | |
| --- | --- |
| ISBN | 9782869787223 |
| Pages | 218 |
| Dimensions | 234 x 156 mm |
| Published | 2017 |
| Publisher | CODESRIA, Senegal |
| Format | Paperback |
La gouvernance universitaire
une expérience africaine
A la lumière d'une expérience propre, cet ouvrage présente différentes problématiques de gouvernance universitaire en Afrique avec un accent spécifique sur les dynamiques en cours. Il permet de mieux comprendre les mutations aux niveaux des structures de gouvernance des établissements d'enseignement supérieur avec le nouveau management public et les périmètres de responsabilités des dirigeants tant sur le plan du financement, de la formation, que des modes et canaux de délivrance des enseignements et de l'organisation de la recherche. Ce livre propose un outil à la mesure des défis de l'Afrique : la Fondation Africaine pour la Recherche, l'Innovation et la Mobilité (FARIM) fondée dans une certaine mesure sur les orientations du développement durable. Il propose aussi un canevas pour l'élaboration d'un plan stratégique. Pour une meilleure internalisation de l'enseignement supérieur, une attention particulière est portée sur les valeurs ainsi que leur promotion et convoque à la communication.
Cet ouvrage est recommandé à tous ceux qui désirent découvrir le trésor caché dans l'enseignement supérieur. C'est un bon outil pour tous, pour l'ensemble la communauté universitaire, notamment pour ceux qui veulent transformer l'Afrique dans ce contexte de l'économie du savoir, ceux qui dirigent ou veulent diriger les établissements d'enseignement supérieur car quand la résultante des forces en présence ne parvient pas à créer la dynamique, il est fait recours au leader pour indiquer le chemin et y mobiliser le plus grand nombre.
Abdou Salam Sall est professeur de Chimie Inorganique spécialisé dans la Chimie Bioinorganique. Il a une expérience de vingt-trois années dans le management universitaire durant lesquelles il a occupé différents postes en tant que Secrétaire Général du Syndicat Autonome de l'Enseignement Supérieur du Sénégal (SAES), Recteur de l'Université Cheikh Anta Diop de Dakar (UCAD), et expert et consultant de l'enseignement supérieur. Le Professeur Sall est l'initiateur de la Visio-actions de l'UCAD. Il a été de 2013 à 2014, Président du Comité National de Pilotage des Assises de l'Éducation et de la Formation du Sénégal. Le Professeur Sall est auteur de deux ouvrages et co-auteur d'un ouvrage sur l'enseignement supérieur, ainsi qu'auteur ou co-auteur d'une cinquantaine de publications scientifiques.
This book discusses various issues related to university governance in Africa, with a specific focus on current dynamics. It provides an understanding of the changes in the governance structures of higher education institutions. The book will appeal to those who wish to transform Africa in the context of the knowledge economy.