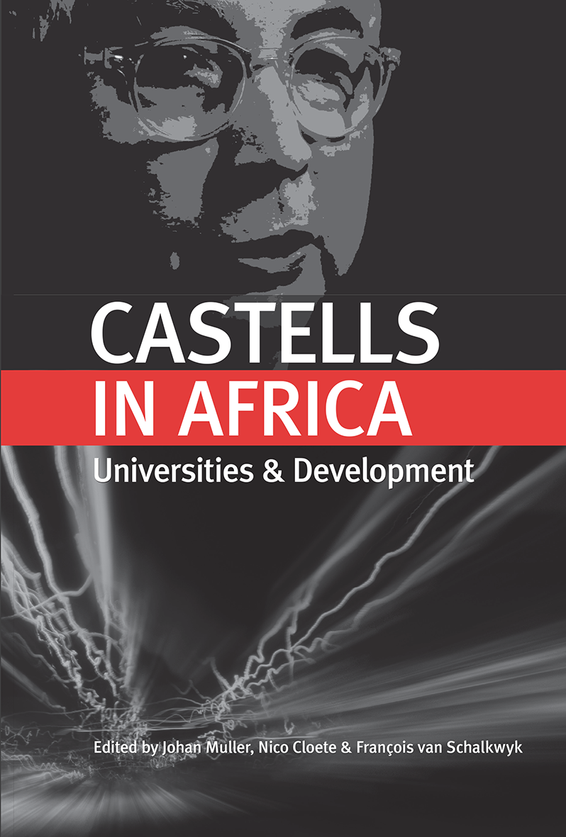 | | |
| --- | --- |
| ISBN | 9781920677923 |
| ePub ISBN | 9781920677947 |
| Pages | 258 |
| Dimensions | 229 x 152mm |
| Published | 2017 |
| Publisher | African Minds Publishers, South Africa |
| Formats | Paperback, eBook |
Castells in Africa
Universities and Development
Castells in Africa: Universities and Development collects the papers produced by Manuel Castells on his visits to South Africa, and publishes them in a single volume for the first time. The book also publishes a series of empirically-based papers which together display the multi-faceted and far-sighted scope of his theoretical framework, and its fecundity for fine-grained, detailed empirical investigations on universities and development in Africa. Castells, in his afterword to this book, always looking forward, assesses the role of the university in the wake of the upheavals to the global economic order. He decides the university's function not only remains, but is more important than ever. This book will serve as an introduction to the relevance of his work for higher education in Africa for postgraduate students, reflective practitioners and researchers. Includes two previously unpublished public lectures and an Afterword by Manuel Castells.
About the Editors
Nico Cloete is the director of the Centre for Higher Education Trust (CHET) in South Africa. He is an adjunct professor at the University of Oslo, and extraordinary professor in the DST-NRF Centre of Excellence in Scientometrics and Science, Technology and Innovation Policy (SciSTIP) at Stellenbosch University. He was general secretary of the Union of South African Democratic Staff Associations (UDUSA), and the research director of the South African National Commission on Higher Education (NCHE). Recent publications include Castells in Africa: Universities and Development.
François Van Schalkwyk is an independent researcher working in the areas of higher education studies, open data and scholarly communication. He holds masters degrees in education and publishing, and is currently reading for his doctorate in science communication at Stellenbosch University in South Africa. Recent publications include the volumes Castells in Africa: Universities and Development and The Social Dynamics of Open Data, as well as the journal article 'African university presses and the institutional logic of the knowledge commons' (Learned Publishing).