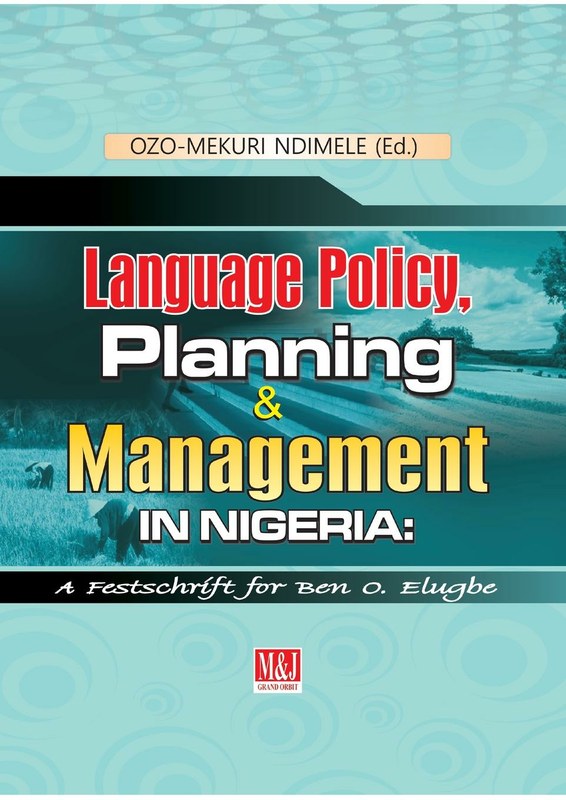 Language Policy, Planning and Management in Nigeria
There are 75 papers in this collection covering both formal and secular linguistics, with particular focus on languages spoken and used by Nigerians as they interact in the global situation. The majority of the papers address the main theme of this project: Language Policy, Planning and Management. There are, however, a good number of other well-researched papers which cater for topics not directly related to the theme, but of relevance in the study of languages, linguistics, literature and culture in Nigeria. Our main reason for doing this is to have an idea of the current state of research in linguistics and related matters in Nigeria. The book is published in honour of Professor Ben O. Elugbe of the Department of Linguistics & African Languages, University of Ibadan, Nigeria, and currently the Executive Director of the National Institute for Nigerian Languages, Aba. Professor Elugbe is a world-class linguist and one of the major scholars'not only in Edoid linguistics, but also an influential personality in phonology, historical linguistics and sociolinguistics in the world. It provides reference material for scholars in linguistics, literature, cultural studies, education, policy makers and all lovers of language.
About the Editor
Ozo-mekuri Ndimele is Professor of Comparative Grammar Dept. of Linguistics & Communication Studies at the University of Port Harcourt, Nigeria.