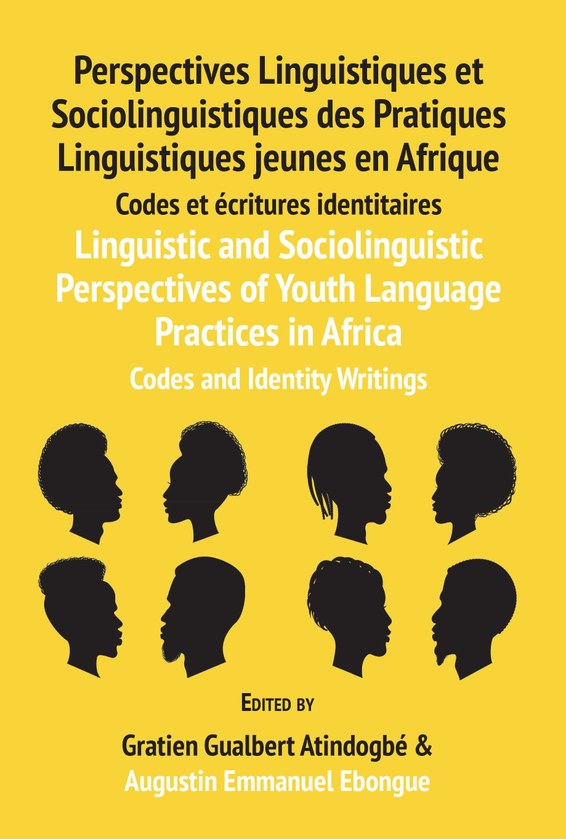 | | |
| --- | --- |
| ISBN | 9789956551378 |
| Pages | 454 |
| Dimensions | 229 x 152mm |
| Published | 2019 |
| Publisher | Langaa RPCIG, Cameroon |
| Format | Paperback |
Linguistic and Sociolinguistic Perspectives of Youth Language Practices in Africa: Codes and Identity Writings
With the demographic explosion of young people in major African cities, we are witnessing the emergence of youth languages and new speech forms. In search of well-being, these young people, plagued by poverty, social injustice, unemployment and idleness, invent linguistic codes that allow them to find themselves. The linguistic and sociolinguistic description of these youth languages is the object of this volume. The contributions inform on the statutes and functions of the youth languages of Africa, their forms and structures, their representations, and envisage perspectives and prospective didactics.
Avec l'explosion démographique des jeunes dans les grandes villes africaines, on assiste, à une émergence de langues et de parlers jeunes. En quête de bien-être, ces jeunes, en proie à la pauvreté, aux injustices sociales, au chômage et à l'oisiveté, inventent des codes linguistiques leur permettant de se retrouver. C'est la description linguistique et sociolinguistique de ces parlers, qui fait l'objet de ce collectif. Les contributions informent à cet effet sur les statuts et fonctions des parlers et langues jeunes d'Afrique, leurs formes et structures, les représentations entretenues à leur égard, et envisage des perspectives et prospectives didactiques.
About the Editors
Gratien G. Atindogbé is Associate Professor of Linguistics at the University of Buea, Cameroon. He obtained a PhD in African Linguistics from the University of Bayreuth, Germany, in 1996. His research includes phonology, language planning, language acquisition and sociolinguistics.
Augustin Emmanuel Ebongue is a PhD holder in Sociolinguistics and presently Lecturer at the University of Buea, Cameroon. His research interests are African Sociolinguistics and Discourse Analysis. He has published numerous articles in national and international peer review journals.