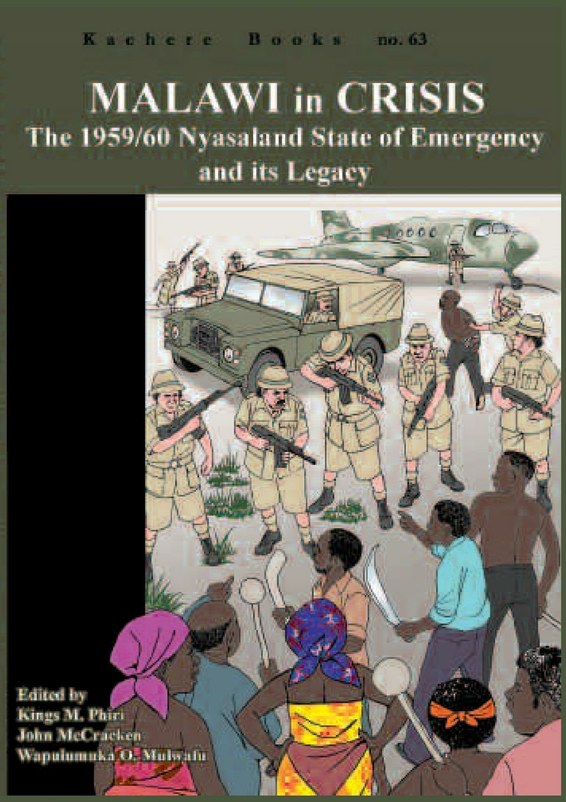 | | |
| --- | --- |
| ISBN | 9789990887778 |
| Pages | 296 |
| Dimensions | 210 x 148 mm |
| Published | 2013 |
| Publisher | Kachere Series, Malawi |
| Format | Paperback |
Malawi in Crisis
The 1959/60 Nyasaland State of Emergency and its Legacy
With contributions from Malawian, Zambian, Zimbabwean, British and American historians this book takes a scholarly as well as eyewitness look at the 1959/60 State of Emergency in Nyasaland. A key turning point in the growth and triumph of Malawian nationalism the contributors examine the Emergency and its significance in the modern political history of Malawi and its central African neighbours.
About the Editors
Kings M. Phiri is Associate Professor of History and Dean of Postgraduate Studies in the University of Malawi. His earlier works include Twenty-Five Years of lndependence in Malawi, 1964-1989 (Blantyre: Dzuka, 1989) and many influential articles on precolonial, colonial and post-independence Malawian history.
John McCracken teaches at the University of Stirling, Scotland. He has also taught at the Universities of Zimbabwe and Dar es Salaam, and in 1980-1983 was professor of History at Chancellor College, the University of Malawi. Between 1990 and 1992 was president of the African Studies Association, UK.