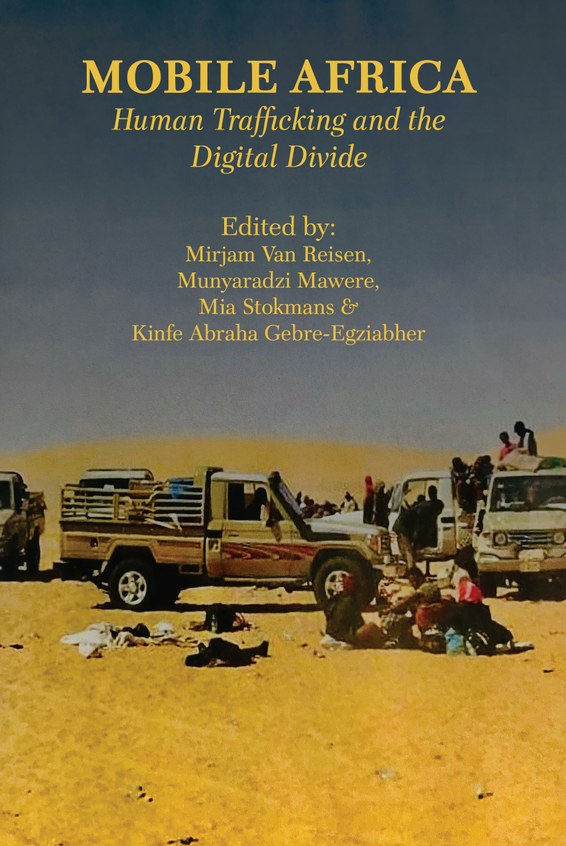 | | |
| --- | --- |
| ISBN | 9789956551132 |
| Pages | 762 |
| Dimensions | 229 x 152mm |
| Published | 2019 |
| Publisher | Langaa RPCIG, Cameroon |
| Format | Paperback |
Mobile Africa
Human Trafficking and the Digital Divide
What happens at the nexus of the digital divide and human trafficking? This book examines the impact of the introduction of new digital information and communication technology (ICT) – as well as lack of access to digital connectivity – on human trafficking. The different studies presented in the chapters show the realities for people moving along the Central Mediterranean route from the Horn of Africa through Libya to Europe. The authors warn against an over-optimistic view of innovation as a solution and highlight the relationship between technology and the crimes committed against vulnerable people in search of protection.
In this volume, the third in a four-part series 'Connected and Mobile: Migration and Human Trafficking in Africa', relevant new theories are proposed as tools to understand the dynamics that appear in mobile Africa. Most importantly, the editors identify critical ethical issues in relation to both technology and human trafficking and the nexus between them, helping explore the dimensions of new responsibilities that need to be defined. The chapters in this book represent a collection of well-documented empirical investigations by a young and diverse group of researchers, addressing critical issues in relation to innovation and the perils of our time.
About the Editors
Mirjam van Reisen is Professor of 'International Relations, Innovation and Care' at Tilburg University, and Professor 'Computing for Society' at Leiden University.
Munyaradzi Mawere is a Professor in the Simon Muzenda School of Arts, Culture and Heritage Studies at Great Zimbabwe University. He holds a PhD in Social Anthropology; a Master's Degree in Social Anthropology; a second Master's Degree in Philosophy; a third Master's Degree in Development Studies; BA (Hons) Degree in Philosophy; Certificate in Tertiary and Higher Learning; Certificate in Information Technology; and a Certificate in Diplomacy, Negotiation and Bargaining. He is an author of more than 50 books and over 200 academic publications straddling the following areas: poverty and development studies, African philosophy, cultural philosophy, democracy, politics of food production, humanitarianism and civil society organisations, urban anthropology, existential anthropology, environmental anthropology, society and politics, religion, decoloniality and African studies.
Kinfe Abraha Gebre-Egziabher is Director of the Department of Population Studies, Mekelle University in Ethiopia.