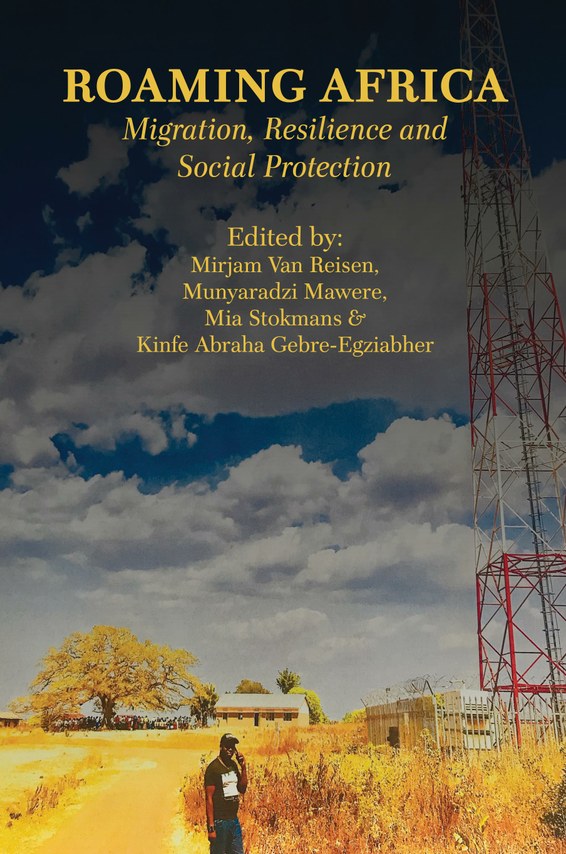 | | |
| --- | --- |
| ISBN | 9789956551019 |
| Pages | 628 |
| Dimensions | 229 x 152mm |
| Published | 2019 |
| Publisher | Langaa RPCIG, Cameroon |
| Format | Paperback |
Roaming Africa
Migration, Resilience and Social Protection
What happens when digital innovation meets migration? Roaming Africa considers how we understand modern-day mobility in Africa, where age-old routes strengthen the resilience of people roaming the continent for livelihoods and security, assisted by mobile communication. Digital mobility expands connectivity around the world, and also in Africa. In this book, the authors show that mobility, resilience and social protection in the digital age are closely related. Each chapter takes a close look at the migration dynamics in a specific context, using social theory as a lens. This book adopts a critical perspective on approaches in which migration is regarded merely as a hazard. Edited by distinguished scholars from Africa and Europe, this volume, the second in a four-part series Connected and Mobile: Migration and Human Trafficking in Africa, compiles chapters from a diverse group of young and upcoming scholars, making an important contribution to the literature on migration studies, digital science, social protection and governance.
About the Editors
Mirjam van Reisen is Professor of 'International Relations, Innovation and Care' at Tilburg University, and Professor 'Computing for Society' at Leiden University.
Munyaradzi Mawere is a Professor in the Simon Muzenda School of Arts, Culture and Heritage Studies at Great Zimbabwe University. He holds a PhD in Social Anthropology; a Master's Degree in Social Anthropology; a second Master's Degree in Philosophy; a third Master's Degree in Development Studies; BA (Hons) Degree in Philosophy; Certificate in Tertiary and Higher Learning; Certificate in Information Technology; and a Certificate in Diplomacy, Negotiation and Bargaining. He is an author of more than 50 books and over 200 academic publications straddling the following areas: poverty and development studies, African philosophy, cultural philosophy, democracy, politics of food production, humanitarianism and civil society organisations, urban anthropology, existential anthropology, environmental anthropology, society and politics, religion, decoloniality and African studies.
Mia Stokmans is Associate Professor of Culture Studies and Digital Science at Tilburg University in the Netherlands.
Kinfe Abraha Gebre-Egziabher is Director of the Department of Population Studies, Mekelle University in Ethiopia.