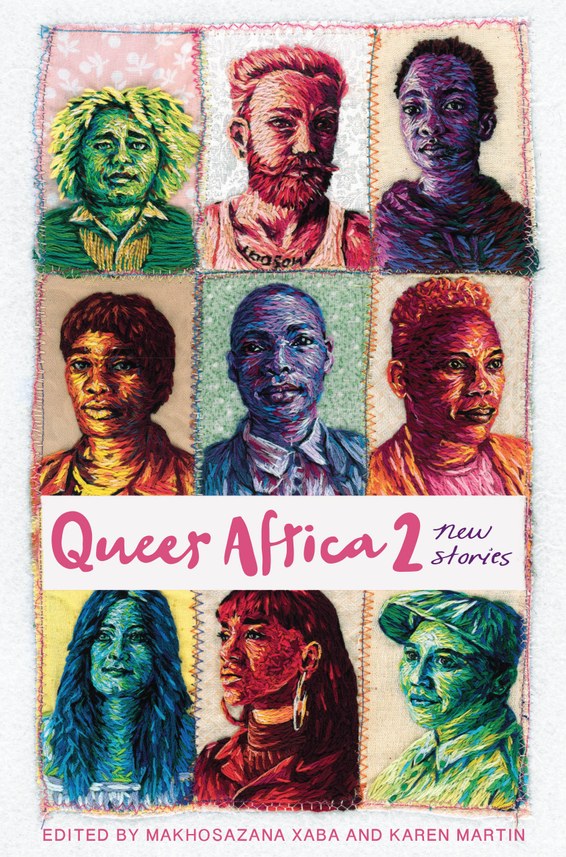 | | |
| --- | --- |
| ISBN | 9781928215424 |
| Pages | 326 |
| Dimensions | 216 x 140mm |
| Published | 2017 |
| Publisher | MaThoko's Books, South Africa |
| Format | Paperback |
Queer Africa 2
New Stories
In Queer Africa 2: New Stories, the 26 stories by writers from Kenya, Nigeria, Rwanda, Sierra Leone, Somalia, South Africa, Uganda and the USA present exciting and varied narratives on life. There are stories on desire, disruption and dreams; others on longing, lust and love. The stories are representative of the range of human emotions and experiences that abound in the lives of Africans and those of the diaspora, who identify variously along the long and fluid line of the sexuality, gender and sexual orientation spectrum in the African continent. Centred in these stories and in their attendant relationships is humanity. The writers showcase their artistry in storytelling in thought-provoking and delightful ways.
This anthology comes after the rousing international success of, Queer Africa: New and Collected Fiction (2013) which won the won the 26th Lambda Literary Award for the fiction anthology category in 2014, and was translated into Spanish in the same year. It is now used to teach literature and queer theory at prestigious universities in South Africa.
Review
"RENDERED HERE IS an array of interpretations of what it means to be fully human, queer and African - three categories of identity often misconstrued as mutually exclusive. The stories collected in this volume give a kaleidoscopic peek into the many ways in which Africans inhabit 'queerness', giving fine grained texture to the lives and experiences of those whose humanity is routinely denied."
BARBARA BOSWELL
About the Editors
MAKHOSAZANA XABA is the author of two poetry collections: these hands (2005) and, Tongues of their Mothers (2008). Her poetry has been anthologized widely, translated into Italian, Mandarin and Turkish and also available from the Cambridge Poetry Archive. She is the editor of, Like the untouchable wind: An anthology of poems (2016). Her collection of collection of fiction, Running & other stories (2013), won the SALA Nadine Gordimer Short Story Award in 2014. Her short story "Running" won the Deon Hofmeyr Prize for Creative Writing in 2005 and was anthologised in, 20 Best Short Stories of South Africa's Democracy, in 2014. She has co-edited three anthologies; Proudly Malawian: Life Stories from lesbian and gender-nonconforming individuals (2016) and Queer Africa: New and Collected Fiction (2013) which won the 26th Lambda Literary Award for the fiction anthology category in 2014 and was translated in Spanish in the same year. In 2017, Queer Africa 2: New Fiction is coming out. Xaba holds an MA in Writing (with distinction) from The University of the Witwatersrand. 
Karen Martin is a fiction writer, collage artist and professional editor. In 2010, she published her first stories in Itch, a South African-based multimedia online journal. In 2011, she was awarded a fellowship to Syracuse University's three-year creative writing MFA program. In 2012, she was artist-in-residence at the Norman Mailer Writers Colony and the Woodstock Byrdcliffe Guild. In 2013, she was awarded the Allen and Nirelle Galson Prize for Fiction by Stone Canoe, a journal that showcases artists and writers with ties to Upstate New York. Karen has initiated and developed several projects for gala, including Balancing Act, a book and exhibition of South African lgbti youth life stories, and Till the Time of Trial, a booklet featuring the prison letters of lgbti and hiv/aids activist Simon Nkoli. She is the co-editor of Sex and Politics, a collection of essays, memoirs and archival documents about the South African lgbti rights movement and the anti-apartheid struggle. She is a member of the gala board of trustees.