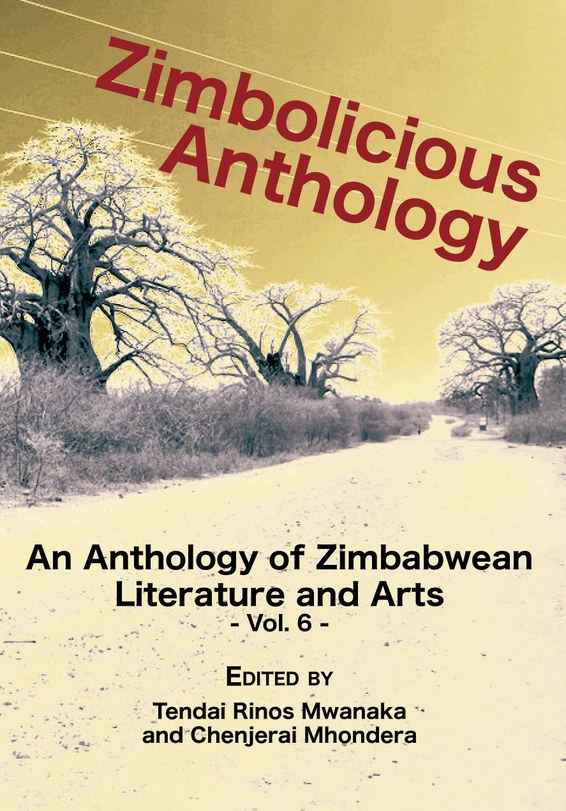 Zimbolicious Anthology Vol 6
An Anthology of Zimbabwean Literature and Arts
Zimbolicious Anthology: An Anthology of Zimbabwean Literature and Arts is the 6th yearly volume of Zimbabwean Literature and the arts. This year's anthology is extra-special in that we feature Zimbabwe's upcoming young visual artists who recently won or got highly recommended and exhibited their artworks through the National Art Gallery, in a competition sponsored by Morgan & Co and in association of the National Gallery of Zimbabwe. These artworks varies from installation, mixed media, drawings, paintings and tackled the issue of being "Masked", resultant of Covid 19 pandemic. These artworks are accompanied by Tinashe Muchuri's illuminating critical reception essay. Chrispah Munyoro's artworks are personal and are of struggle, and Tendai Rinos Mwanaka's artworks deal with a number of issues such as US racism, the issue of Jihad terrorism, climate change and global warming. The poetry section tackles a gamut of issues from governance, spirituality, environmentalism, love, relationships, etc... and the fiction section has 4 bittersweet short stories dealing with illegal mining mob deaths (Mathew T Chikono), coming of age love story (Christopher Kudyahakudadirwe), a slice of bus travelogue (Nicole Kazembe), writing mother's body (Oscar Gwiriri). The nonfiction has two essays; Chipo Martha Bute deals with a personal journey to discovery and worthiness and Tendai Rinos Mwanaka deals with Zimbabwe's politics.
About the Editors
Tendai. R. Mwanaka is a multi-disciplinary artist from Chitungwiza, Zimbabwe. His oeuvre of works touches on non-fictions, essays, poetry, plays, fictions, music, sound art, photography, drawings, paintings, video, collage, mixed media, inter-genres and inter-disciplines. His work has been published in over 300 journals, anthologies and magazines in over 27 countries.
Chenjerai Mhondera is a novelist, poet, performer, playwright, actor and songwriter. He is a patron and founder of Young Writers Club in Mabelreign-Warren Park district. He comes from the Eastern highlands, lives in Zimbabwe and is a citizen of the world.