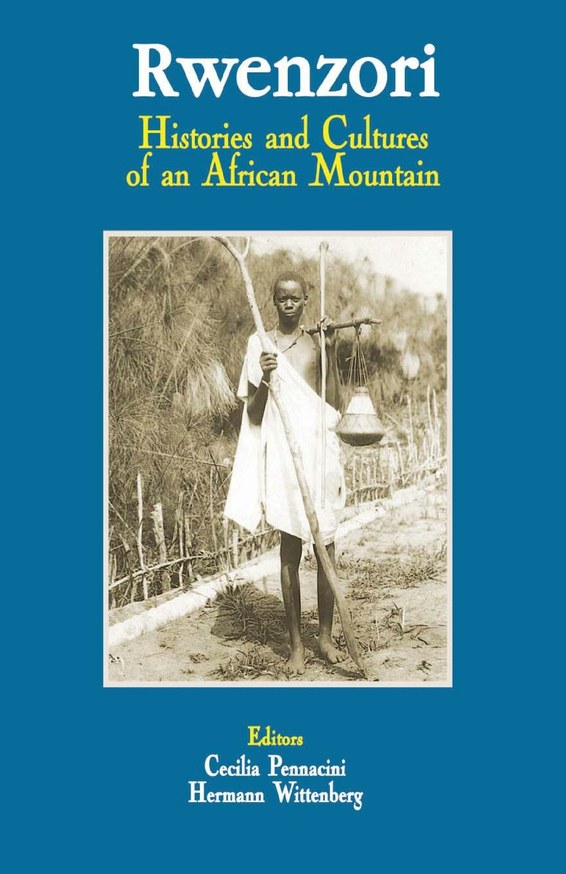 | | |
| --- | --- |
| ISBN | 9789970027552 |
| Pages | 388 |
| Dimensions | 216 x 140 mm |
| Illustrations | B/W Illustrations and Maps |
| Published | 2007 |
| Publisher | Fountain Publishers, Uganda |
| Format | Paperback |
Rwenzori. Histories and Cultures of an African Mountain
Written on the occasion of the Abruzzi Centenary celebrations in 2006, the essays collected in this book bear testimony to the extraordinary interest of the Rwenzori massif, on the border of Uganda and the Democratic Republic of Congo. In this interdisciplinary volume, contributions from leading Western and African scholars of Rwenzori history and culture provide fascinating insights into one of Africa's most complex and dynamic socio-political environments. The authors interrogate questions of vital concern in African Studies, throwing new light on issues around ethnicity and nation, modernity and tradition, violence and state formation, as well as the fluid interplay between language, culture and identity on the one hand, and the geography of the montane environment on the other.
The studies span a wide historical period, ranging from the pre-colonial past to contemporary postcolonial transformations, showing that societies in the Rwenzori region have not remained static, but have undergone major change. Drawn from the disciplines of anthropology, linguistics, political science, history, literary studies, musicology, religion and lexicography, the essays are indispensable reading for anyone interested in the Rwenzori Mountains in particular and African Studies in general.
About the Editors
Dr Cecilia Pennacini teaches Ethnology and Visual Anthropology at the University of Turin and at the University Suor Orsola Benincasa in Naples. She has carried out ethnological researches in the Great Lakes region of Africa since 1988, focusing mainly on traditional religions and ritual performances. She is the author of two volumes, Kubandwa: La possessione spiritica nell'Africa dei Grandi Laghi (Turin, 1998) and Filmare le culture: Un'introduzione all'antropologia visiva (Rome, 2004), as well as several articles and ethnographic films.
Dr Hermann Wittenberg teaches in the English Department at the University of the Western Cape in Cape Town, South Africa. Besides his research into the literary and exploration history of the Rwenzori Mountains, he has worked in the field of colonial and postcolonial travel writing, as well as in the broader area of South African literary history.