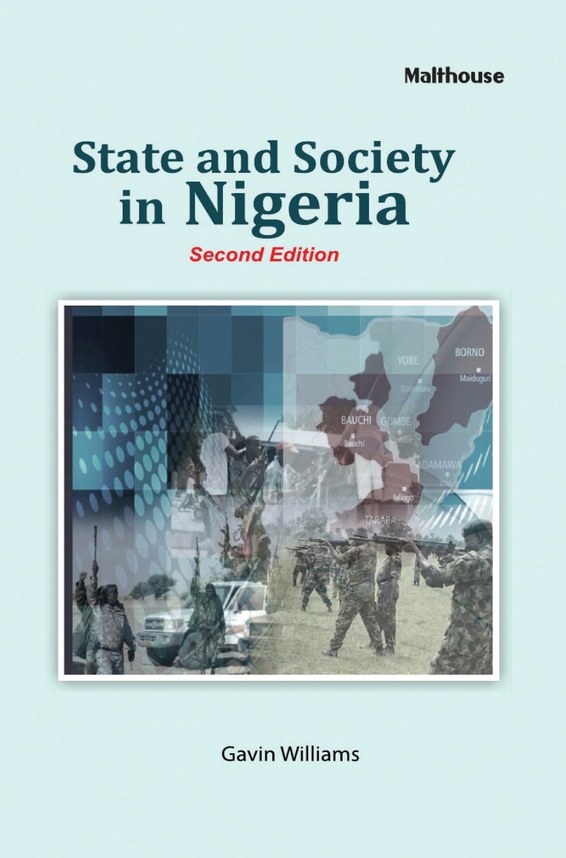 | | |
| --- | --- |
| ISBN | 9789785657586 |
| Pages | 302 |
| Dimensions | 229 x 152mm |
| Published | 2019 |
| Publisher | Malthouse Press, Nigeria |
| Format | Paperback |
State and Society in Nigeria
The first edition of State and Society in Nigeria, published in 1980, was and remains a dominant influence in teaching, research, policy and practice of state-society relations in Nigeria for more than a generation. The volume of essays has remained one of the most cited in the field – testimony to its enduring content and perspective as well as the beauty, accessibility and clarity of its language. This new edition revisits, extends and reconsiders aspects of the first edition in light of developments in the literature since 1980 and offers new insights and interpretations on issues of political economy, politics, and sociology such as the country's Civil War (1967-1970) the political economy of oil, debt, and democratization and the complexities and ethnic identities and rivalries and religious accommodation and conflict, and of the multiple ways in which they intersect with one another.
Review
"An authoritative account of and reflections on the interfaces of state and society in theory, policy and practice in Nigeria." 
Professor Adigun Agbaje, Department of Political Science University of Ibadan, Ibadan, Nigeria.