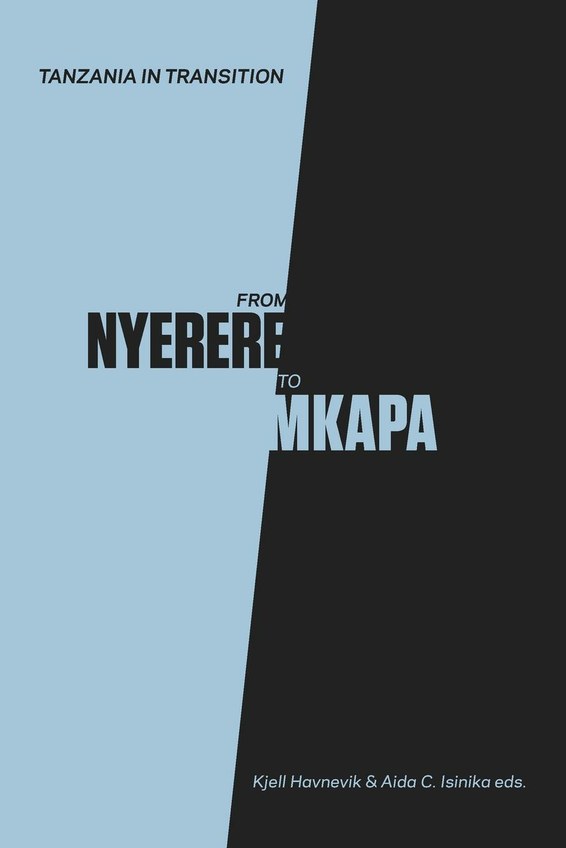 | | |
| --- | --- |
| ISBN | 9789987080861 |
| Pages | 306 |
| Dimensions | 229 mm x 152mm |
| Published | 2010 |
| Publisher | Mkuki na Nyota Publishers, Tanzania |
| Format | Paperback |
Tanzania in Transition
From Nyerere to Mkapa
This book is the first comprehensive contribution to understanding the character of important societal transitions in Tanzania during Benjamin Mkapa's presidency (1995 2005). The analyses of the trajectory of these transitions are conducted against the background of the development model of Tanzanian's first president, Julius Nyerere (1961 1985), a model with lasting influence on the country. This approach enables an understanding of continuities and discontinuities in Tanzania over time in areas such as development strategy an ideology, agrarian-land, gender and forestry issues, economic liberalization, development assistance, corruption and political change.
The period of Mkapa's presidency is particularly important because it represents the first phase of Tanzania's multi- party political system. Mkapa's government initially faced a gloomy economic situation. Although Mkapa's crusade against corruption lost direction, his presidency was characterised by relatively high growth rates and a stable macro-economy. Rural and agrarian transitions were dominated by diversification rather than productivity growth and transformation. Rural attitudes in favour of land markets emerged only slowly but formal land disputes showed more respect for women's rights. Some space emerged for widening local participation in forest management, but rural dynamics was mainly found in trading settlements feeding on economic liberalization and artisanal mining.
The transitions documented and analysed of Mkapa's presidency, however, indicate only limited transformational change. Rural poverty is therefore likely to remain deep and the sustainability of economic development to be at risk in the future. Mkapa was, however, able to protect the legacy of peace and political stability of Nyerere, but there were nevertheless important challenges to the first multiparty elections and governance, and particularly in Zanzibar. The post- script (covering 2005 2010), indicates that the incumbent president, Jakaya Kikwete, has yet to prove that he can change this legacy of Mkapa.
Co-published with the Nordic Africa Institute and Sokoine University of Agriculture, the contributions to the eleven chapters of this book are evenly shared between Tanzanian, Nordic and other European researchers with a long-term commitment to Tanzanian development research. The book is dedicated to the youth of Tanzania.
About the Editors
Kjell Havnevik is senior researcher at the Nordic Africa Institute and professor in development studies at the University of Agder, Norway. He has more than three decades of experience from research and higher education in Norwegian, Swedish and Tanzanian research institutes and universities. His research emphasis is on rural development, natural resource management, rural diversification, development assistance and the role of the World Bank in Tanzania and Sub-Saharan Africa. He has published a number of books and articles about various Tanzanian development issues and he led the team of researchers conducting the "Tanzanian Country Study and Aid Review", published by the University of Bergen in 1988 and the study on "African Agriculture and the World Bank", published by the Nordic Africa Institute in 2007.
Aida C. Isinika is an associate professor at Sokoine University of Agriculture (SUA), Tanzania in the Institute of Continuing Education, with a mandate for teaching, research and outreach. She teaches production economics and other courses, and supervises undergraduate and graduate students in the Department of Agricultural Economics and Agribusiness and in the Institute of Development Studies. She has published and done consulting work on various aspects of development, particularly focusing on resource use efficiency. She is currently on leave from the university, coordinating the Agricultural Scale Up Initiative in Tanzania under Oxfam.