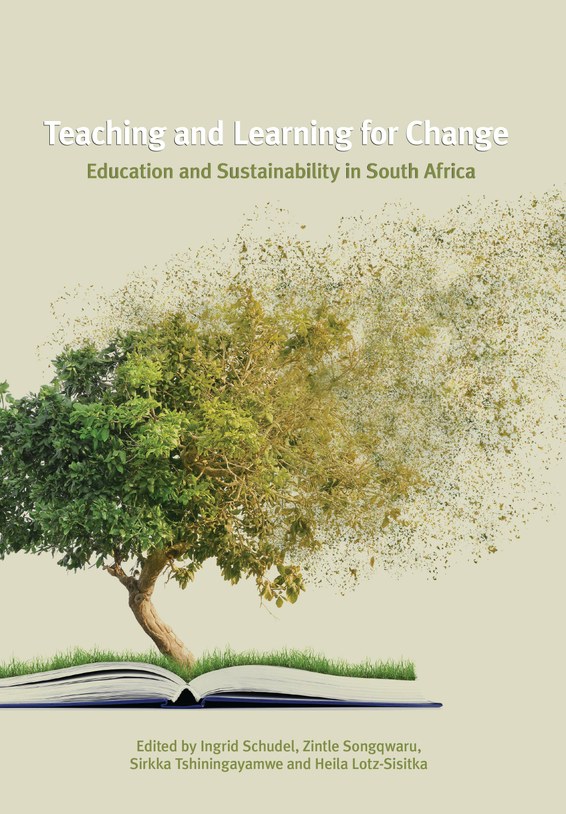 | | |
| --- | --- |
| ISBN | 9781928502241 |
| Pages | 342 |
| Dimensions | 254 x 178mm |
| Published | 2022 |
| Publisher | African Minds Publishers, South Africa |
| Format | Paperback |
Teaching and Learning for Change
Education and Sustainability in South Africa
Like many national curricula around the world, South Africa's curriculum is rich in environment and sustainability content. Despite this, environmental teaching and learning can be challenging for educators. This comes at a time when Sustainable Development Goal 4 via Target 4.7 requires governments to integrate Education for Sustainable Development into national education systems.
Teaching and Learning for Change is an exploration of how teachers and teacher educators engage environment and sustainability content knowledge, methods, and assessment practices in ways that support a call for quality education in support of ecological and social justice and sustainability.
The chapters evolve from a ten-year research programme led out of the DSI/NRF SARChI Chair in Global Change and Social Learning Systems working with national partners in the Fundisa for Change programme and the UNESCO Sustainability Starts with Teachers programme. They show the integration of education for sustainable development in teacher professional development and curricula in schools in South Africa. They reveal how university-based researchers, teachers and teacher educators have made theoretically and contextually reasoned choices about their lives and their teaching in response to calls for a more sustainable world in which education must play a role.
Teaching and Learning for Change will be of interest to education policymakers in government, advisors and educators in educational and environmental departments, NGOs and other institutions. It will also be of interest to teacher educators, teachers and researchers in education more generally, and environment and sustainability education specifically.
About the Editors
Ingrid Schudel is involved in teaching and research in the Environmental Learning Research Centre, Rhodes University.
Zintle Songqwaru is a lecturer in the Education Department at Rhodes University.
Heila Lotz-Sisitka is a Research Professor at Rhodes University.