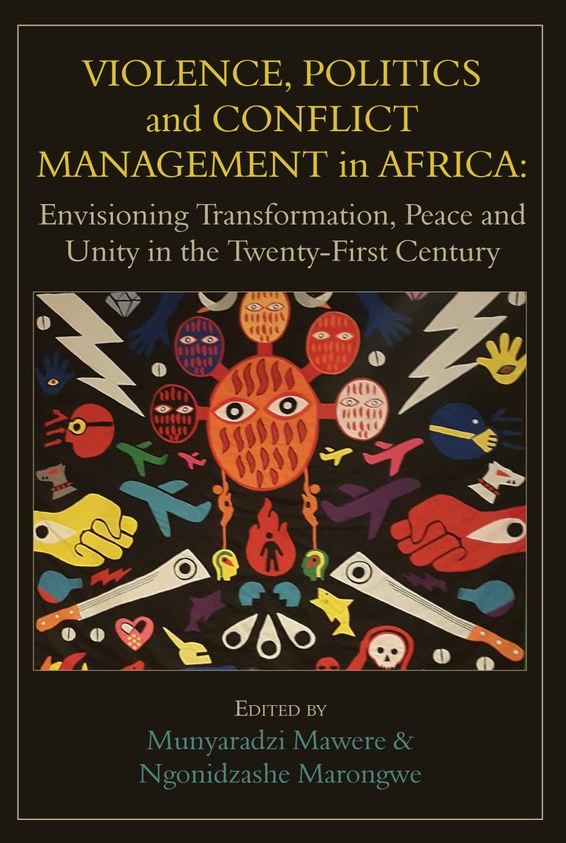 | | |
| --- | --- |
| ISBN | 9789956763542 |
| Pages | 416 |
| Dimensions | 229 x 152mm |
| Published | 2016 |
| Publisher | Langaa RPCIG, Cameroon |
| Format | Paperback |
Violence, Politics and Conflict Management in Africa
Envisioning Transformation, Peace and Unity in the Twenty-First Century
This volume critically interrogates, from different angles and dimensions, the resilience of conflict and violence into 21st century Africa. The demise of European colonial administration in Africa in the 1960s wielded fervent hope for enduring peace for the people of Africa. Regrettably, conflict alongside violence in all its dimensions – physical, religious, political, psychological and structural – remain unabated and occupy central stage in contemporary Africa. The resilience of conflict and violence on the continental scene invokes unsettling memories of the past while negatively influencing the present and future of crafting inclusive citizenship and statehood.
he book provides fresh insightful ethnographic and intellectual material for rethinking violence and conflict, and for fostering long-lasting peace and political justice on the continent and beyond. With its penetrating focus on conflict and associated trajectories of violence in Africa, the book is an inestimable asset for conflict management practitioners, political scientists, historians, civil society activists and leaders in economics and politics as well as all those interested in the affairs of Africa.
About the Editors
Munyaradzi Mawere is a Professor in the Simon Muzenda School of Arts, Culture and Heritage Studies at Great Zimbabwe University. He holds a PhD in Social Anthropology; a Master's Degree in Social Anthropology; a second Master's Degree in Philosophy; a third Master's Degree in Development Studies; BA (Hons) Degree in Philosophy; Certificate in Tertiary and Higher Learning; Certificate in Information Technology; and a Certificate in Diplomacy, Negotiation and Bargaining. He is an author of more than 50 books and over 200 academic publications straddling the following areas: poverty and development studies, African philosophy, cultural philosophy, democracy, politics of food production, humanitarianism and civil society organisations, urban anthropology, existential anthropology, environmental anthropology, society and politics, religion, decoloniality and African studies.
Ngonidzashe Marongwe holds a PhD in African History from the University of the Western Cape, South Africa. He lectures in the Department of History and Development Studies, Joshua Nkomo School of Arts and Humanities, Great Zimbabwe University, Masvingo City, Zimbabwe.