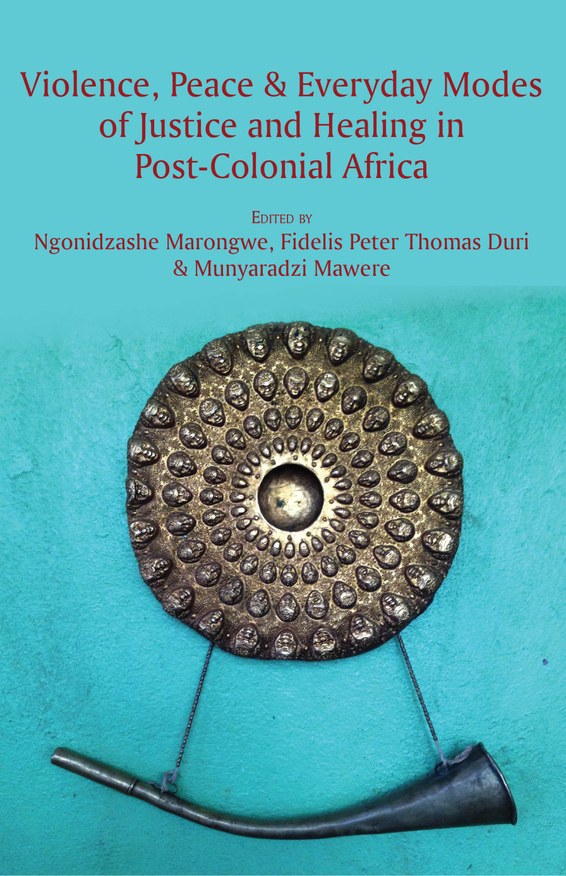 | | |
| --- | --- |
| ISBN | 9789956550425 |
| Pages | 366 |
| Dimensions | 229 x 152mm |
| Published | 2019 |
| Publisher | Langaa RPCIG, Cameroon |
| Format | Paperback |
Violence, Peace & Everyday Modes of Justice and Healing in Post-Colonial Africa
Violence in its various proportions, genres and manifestations has had an enduring historical legacy the world over. However, works speaking to approaches aimed at mitigating violence characteristic of Africa are very limited. As some scholars have noted, Africans have experienced cycles of violence since the pre-colonial epoch, such that overt violence has become banalised on the African continent. This has had the effect of generating complex results, legacies and perennial emotional wounds that call for healing, reconciliation, justice and positive peace. Yet, in the absence of systematic and critical approaches to the study of violence on the continent, discourses on violence would hardly challenge the global matrices of violence that threaten peace and development in Africa.
This volume is a contribution in the direction of such urgently needed systematic and critical approaches. It interrogates, from different angles and with inspiration from a multidisciplinary perspective, the contentious production and resilience of violence in Africa. It calls for a paradigm shift – an alternative approach that forges and merges African customary dispute resolution and Western systems of dispute resolution – towards a framework of positive peace, holistic restoration, sustainable development and equity. The book is a welcome contribution to students and practitioners in security studies, African studies, development studies, global studies, policy studies, and political science.
About the Editors
Ngonidzashe Marongwe holds a PhD in African History from the University of the Western Cape, South Africa. He lectures in the Department of History and Development Studies, Joshua Nkomo School of Arts and Humanities, Great Zimbabwe University, Masvingo City, Zimbabwe.
Fidelis Peter Thomas Duri is a Senior Lecturer of History in the Department of Archaeology, Culture and Heritage, History and Development Studies at Great Zimbabwe University. 
Munyaradzi Mawere is a Professor in the Simon Muzenda School of Arts, Culture and Heritage Studies at Great Zimbabwe University. He holds a PhD in Social Anthropology; a Master's Degree in Social Anthropology; a second Master's Degree in Philosophy; a third Master's Degree in Development Studies; BA (Hons) Degree in Philosophy; Certificate in Tertiary and Higher Learning; Certificate in Information Technology; and a Certificate in Diplomacy, Negotiation and Bargaining. He is an author of more than 50 books and over 200 academic publications straddling the following areas: poverty and development studies, African philosophy, cultural philosophy, democracy, politics of food production, humanitarianism and civil society organisations, urban anthropology, existential anthropology, environmental anthropology, society and politics, religion, decoloniality and African studies.