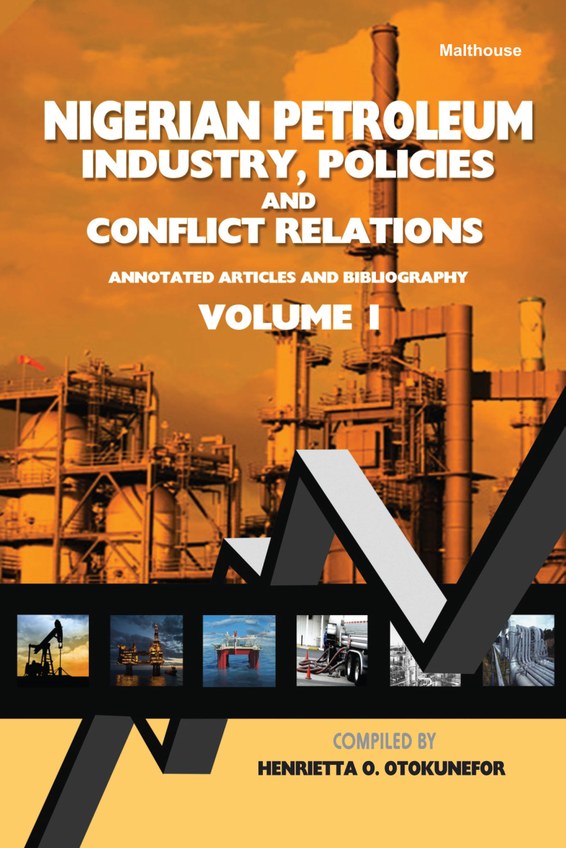 | | |
| --- | --- |
| ISBN | 9789785193213 |
| Pages | 324 |
| Dimensions | 229 x 152mm |
| Published | 2014 |
| Publisher | Malthouse Press, Nigeria |
| Format | Paperback |
Nigerian Petroleum Industry, Policies and Conflict Relations Vol I
Annotated Articles and Bibliography
Volumes 1 and Volume 2 of Nigerian Petroleum Industry, Policies and Conflict Relations contain the following on the oil and gas industry in Nigeria: basic production statistics; nature and activities of operators; official oil and gas policies; relevant laws and regulations; regulatory agencies; pricing of refined petroleum products; marketers and their challenges; consumer and community relations and reactions; crimes and vandalisation of pipelines and other infrastructure; refineries and refining issues; role of law enforcement and intelligence agencies; involvement of the National Assembly and its relevant committees; strategic issues and other impacts of local and international politics.
A comprehensive and exhaustive discussion of each and everything thing about the Nigerian petroleum industry by experts in and outside academia research institutes and think tanks, top functionaries in relevant ministries, government departments and agencies, past and current heads of state/presidents, past and current ministers, prominent and knowledgeable legislators, politicians of all descriptions and at all levels, top newspaper columnists, discerning local and foreign critics,interviews and transcribed broadcasts and  press releases by same, officials of non-governmental organisations and a host of those loosely referred to as civil society organisations, civil and political activists of all hues, so-called international development agencies, some  diplomatic missions,and the dead-panned apologists for successive governments.
An immensely invaluable documentary source-book, more especially to regulators, the  NNPC group, policy makers, researchers and social scientists in tertiary institutions and public and private sector think tanks, local and foreign operators, observers and those with interest in the oil and gas industry in Nigeria.