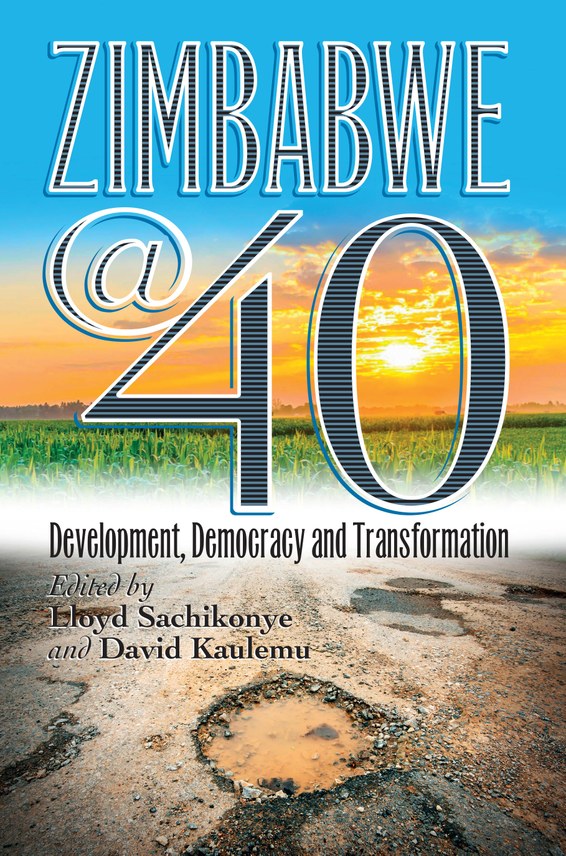 | | |
| --- | --- |
| ISBN | 9781779223937 |
| Pages | 190 |
| Dimensions | 229 x 152mm |
| Published | 2021 |
| Publisher | Weaver Press, Zimbabwe |
| Format | Paperback |
Zimbabwe@40
Development, Democracy and Transformation
Zimbabwe @ 40 is a celebration of the country's four decades of independence and statehood. Forty years is a relatively short period in a nation's life, but it is a formative period: what lessons can be learnt from the successes and failures, challenges and opportunities of the last 40 years? What should be avoided in the next 40?
Lloyd Sachikonye and David Kaulemu have assembled a distinguished team of scholars to address these questions, and the book focuses on issues that characterise the country's development trajectory: the linkage between values and institutions; defects in its democracy; the 'curse' of mineral and agricultural endowment; the impact of migration; and the social exclusion of women and young people.
The book is written from a depth of commitment to a just, peaceful and prosperous Zimbabwe, and represents a 'work in progress', reflecting the continuing research, evaluation and dialogue that each of the authors is engaged in, and signalling the nature and direction of future such work.
As the editors conclude: 'None of the chapters are pessimistic, nor are they negative about the country. They are realistic about the gravity of the historical moment the nation faces and the high moral, political and economic mountains we must climb before we can see the Promised Land. Yet they are full of hope - they are convinced that we have not come to the end of history.'
About the Editors
Lloyd Sachikonye is a Professor of Political Science based at the University of Zimbabwe where he has researched and taught for over 30 years. His main research interests relate to democratic processes in Africa and development strategies in southern Africa. Amongst his many publications are Civil Society, State and Democracy (1995), When the State turns on its Citizens (2011) and Zimbabwe's Lost Decade (2012). Prof. Sachikonye is a founding Trustee of the International Development Institute (IDI).
David Kaulemu (PhD) is the Dean of the School of Education and Leadership and the Director of the Center for Ethics at Arrupe Jesuit University in Harare. Formerly a lecturer for eleven years at the University of Zimbabwe, he currently teaches social, economic and environmental philosophy. Dr. Kaulemu is the author of Ending Violence in Zimbabwe (2011) and editor of Political Participation in Zimbabwe (2010) and Imagining Citizenship in Zimbabwe (2012).