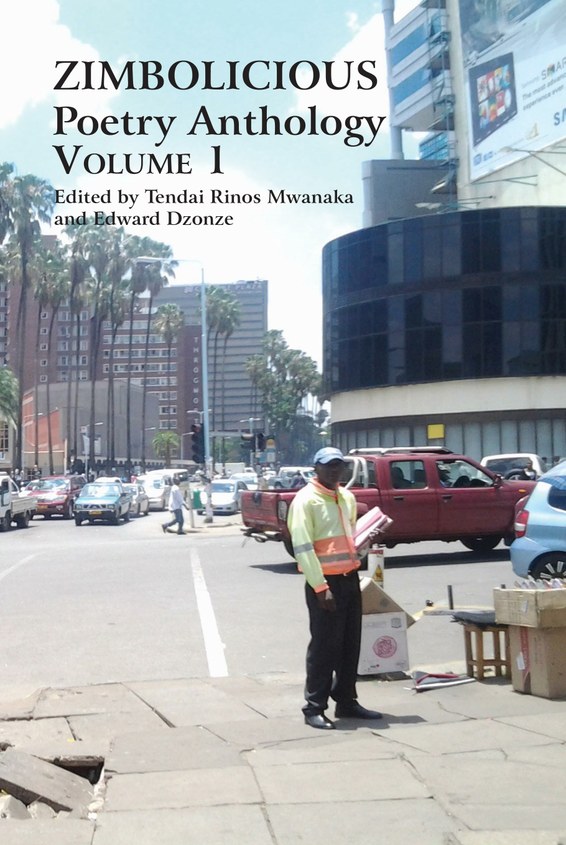 Zimbolicious Poetry Anthology: Volume 1
Zimbolicious Poetry Anthology: Volume 1 contains 89 poems and translations in Shona, English, Tonga, and Chibarwe. 32 poets and translators tackle issues such as poetry, writing in general, art, place, identity, tradition, struggle, collective understanding, individual, human rights and love.
About the Editors
Edward Dzonze, at 31 years old, has published Many Truths Told At Once ; Wisdom Speaks & Breakfast with Marechera. Co-edited the Zimbolicious Poetry Series Volume 1&2, is also known as NRS (NamelesRadioStation ) in Spoken Word spheres. Dzonze has contributed to more than 15 other anthologies and journals across the globe and is currently working on his fifth poetry collection, Here We Stand. He lives in Harare's high density suburb of Budiriro with his wife and beloved two kids; KFD & SHD. 
Tendai. R. Mwanaka is a multi-disciplinary artist from Chitungwiza, Zimbabwe. His oeuvre of works touches on non-fictions, essays, poetry, plays, fictions, music, sound art, photography, drawings, paintings, video, collage, mixed media, inter-genres and inter-disciplines. His work has been published in over 300 journals, anthologies and magazines in over 27 countries.