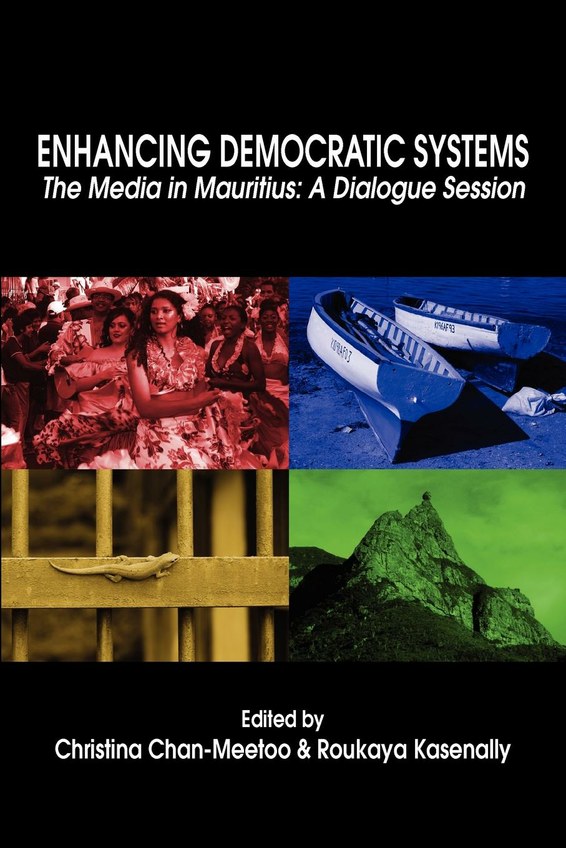 | | |
| --- | --- |
| ISBN | 9789956727193 |
| Pages | 242 |
| Dimensions | 229 x 152 mm |
| Published | 2012 |
| Publisher | Langaa RPCIG, Cameroon |
| Format | Paperback |
Enhancing Democratic Systems
The Media in Mauritius: A Dialogue Session
It is in Mauritius that the first newspaper of the African continent was published. Annonces, Affiches et Avis Divers was created in 1773 by the French administration for the islands of Mauritius and Reunion. Since its independence from Britain in 1968, Mauritius has known a very rich media history with an impressive number of publications and a relatively good level of press freedom. However, many challenges remain. Confrontational episodes in the relationship of the local media with the political sphere, the rise of sensationalist journalism, increased concentration of ownership in the industry as well as market uncertainties have taken their toll on a profession which often prides itself in the defence of freedom of speech and democracy. The media conference jointly organised by UNESCO and the University of Mauritius in 2010 offered a singular opportunity – the first time ever in Mauritius – for media practitioners, regulators, lawyers, politicians, academics and civil society to discuss the state of the media as part of the country's democratic systems. Media roles and functions, the legal and regulatory framework, self-regulation, market issues and new trends such as citizen journalism were thoroughly examined.
This book brings together papers and conclusions from that conference. Whilst much ground has been covered especially since the emergence of private radio stations, much still needs to be done to move towards a true media democracy. The book points to media governance, access to information, training of and professionalism among media practitioners as areas of unfinished business. This is an invaluable contribution to on-going debates about press regulation, liberalisation of electronic media, new forms of journalism, continuous training and professionalization in Mauritius.
About the Editors
Christina Chan-Meetoo is a Lecturer in Media and Communication at the University of Mauritius, where she is also at the head of the Department of Social Studies. She is an active social media user and can be followed on her blogs at christinameetoo.wordpress.com and comstudies.wordpress.com.
Roukaya Kasenally, formerly Senior Lecturer at the University of Mauritius, is currently Director of Communication and Knowledge at the African Media Initiative in Kenya. As head of the OSSREA Mauritius Chapter, she has organised several conferences and workshops on the media, political governance and civil society.