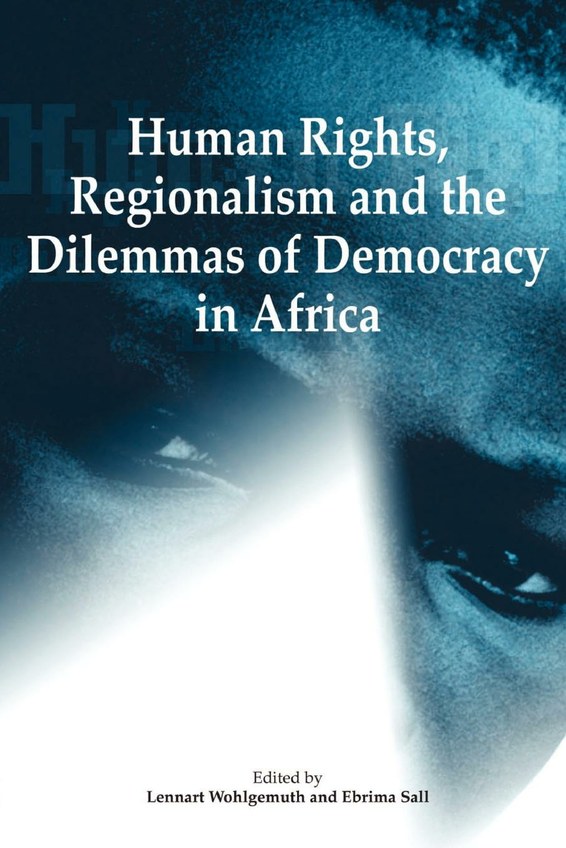 | | |
| --- | --- |
| ISBN | 9782869781924 |
| Pages | 196 |
| Dimensions | 229 x 152 mm |
| Published | 2006 |
| Publisher | CODESRIA, Senegal |
| Format | Paperback |
Human Rights, Regionalism and the Dilemmas of Democracy in Africa
It has often been argued that the concept of human rights is an artefact of modern Western civilisation, that human rights in the South are privileges conferred. These approaches have taken little cognisance of the place accorded to the societal rights held in such esteem as complementary to individual rights in traditional African society. In contrast, this study argues that human rights in Africa are as much about the dignity of Africans as about the commitments of others towards them. It argues for a critical defence of universal human rights within a multicultural framework. From historical perspectives, it illustrates how the slave trade, and then colonialism undermined the traditional balance of individual and societal rights.
The work further traces the rise and fall and rise again of the human rights agenda in the post-independence period. It discusses the achievements of the African Commission and the African Union, and suggests ways of strengthening the human rights framework on the continent. The book came out of a conference that took place in Uppsala, Sweden in 2004 involving practitioners, scholars and activists in the field of human tights in Africa.
The other contributors include Hassan Bubcar Jallow, Paul Tiyambe Zeleza, Jibrin Ibrahim, Frans Viljoen and Ibrahima Kane.
Review
"Wohlgemuth and Sall have put together a timely publication that presents admirably critical assessments of the role and relevance of the twenty year old African Commission on Human and People's Rights, its structure, mechanisms, resources and institutional autonomy, while locating the general discourse on human rights and democracy in Africa in its wider political and socio-economic contexts"
Tiyanjana Maluwa, Pennsylvania State University
About the Editors
Lennart Wohlgemuth was the Director of the Nordic Africa Institute from 1993-2005. He is now a senior lecturer at Gothenburg University, Sweden.
Ebrima Sall is Head of the Department of Research at CODESRIA. He was previously a Programme Coordinator at the Nordic Africa Institute.