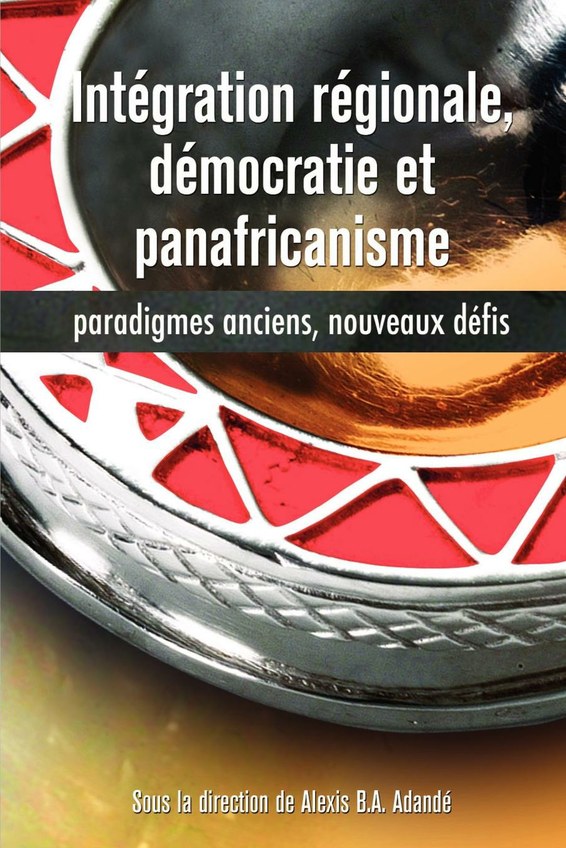 | | |
| --- | --- |
| ISBN | 9782869781795 |
| Pages | 172 |
| Dimensions | 229 x 152 mm |
| Published | 2007 |
| Publisher | CODESRIA, Senegal |
| Format | Paperback |
Intégration régionale, démocratie et panafricanisme
Paradigmes anciens, nouveaux défis
À l'occasion du 30e anniversaire du CODESRIA, une importante moisson de contributions a été faite autour du thème central de la grande conférence commémorative, tenue à Dakar en décembre 2003, à savoir : « Intellectuels, nationalisme et idéal panafricain ».
Cet ouvrage réunit huit des nombreuses communications de la rencontre sur l'intégration régionale, démocratie et panafricanisme, dont celles de Bernard Founou-Tchuigoua, de Jean-Pierre Olivier de Sardan et d'Alexis Adandé. Chacun des auteurs a exploré, sous un angle particulier, des questions relatives à l'intégration régionale, à la démocratie ou au panafricanisme. Autant de paradigmes qui ont été forgés ou qui ont été examinés dans leur application au continent africain au cours du siècle passé, particulièrement durant la lutte pour l'émancipation et au lendemain des indépendances. En fait, ces paradigmes, qui gardent apparemment toute leur actualité, sont à nouveau examinés à la lumière des réalités contemporaines.
The 30th Anniversary of CODESRIA, held in Dakar in December 2003 under the theme "Intellectuals, Nationalism and the Pan-African Ideal", yielded an impressive crop of papers.
This book brings together eight of the numerous papers presented on Regional Integration, Democracy and Pan-Africanism, amongst which are those by Bernard Founou-Tchuigoua, Jean-Pierre Olivier de Sardan and Alexis Adandé. Each author explores from a special angle questions related to regional integration, democracy or Pan-Africanism.
The contributions explore the diversity of paradigms which have been forged or applied on the African continent during the last century, especially in the course of the liberation movement and early post- independence era. Indeed, these paradigms, which largely remain relevant, are re-appraised in the light of contemporary realities.