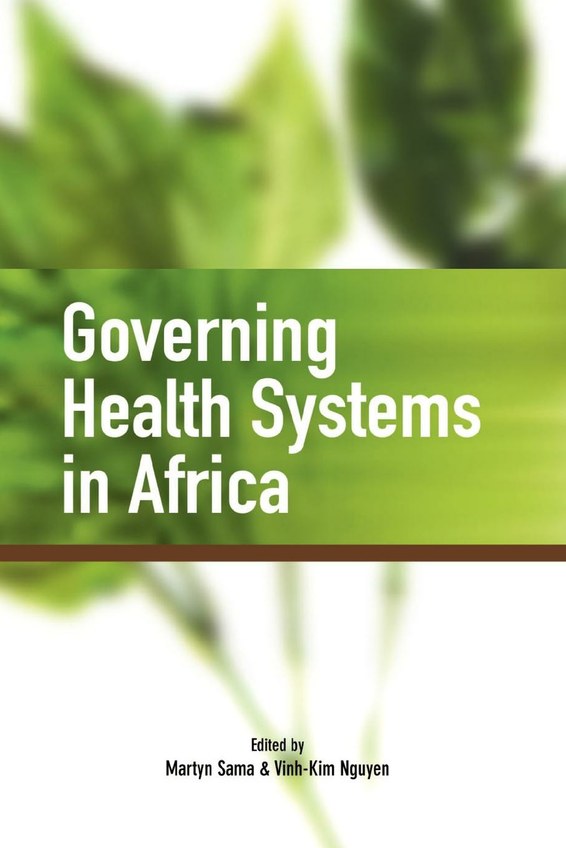 | | |
| --- | --- |
| ISBN | 9782869781825 |
| Pages | 284 |
| Dimensions | 229 x 152 mm |
| Published | 2008 |
| Publisher | CODESRIA, Senegal |
| Format | Paperback |
Governing Health Systems in Africa
Drawing on various disciplinary perspectives, this book re-focuses the debate on what makes a good health system, with a view to clarifying the uses of social science research in thinking about health care issues in Africa. The explosion of the HIV/AIDS pandemic, the persistence of malaria as a major killer, and the resurgence of diseases like tuberculosis which were previously under control, have brought about changes in the health system, with implications for its governance, especially in view of the diminished capacity of the public health facilities to cope with a complex range of expanded needs. Government responsibilities and objectives in the health sector have been redefined, with private sector entities (both for profit and not-for profit) playing an increasingly visible role in health care provisions. The reasons for collaborative patterns vary, but chronic under-funding of publicly financed health services is often an important factor. Processes of decentralisation and health sector reforms have had mixed effects on health care system performance; while private health insurance markets and private clinics are pointers to a growing stratification of the health market, in line with the intensified income and social differentiation that has occurred over the last two decades.These developments call for health sector reforms.
About the Editors
Martyn Teyha Samais the Director of the Tropical Medicine Research Centre, Kumba, and Lecturer at the Faculty of Medicine, Université des Montagnes-Bangangte, both in Cameroon. He also serves on the staff of the Postgraduate School in Public Health, Faculty of Medicine and Biomedical Sciences, University of Yaounde 1. Dr Sama is a recipient of research grant awards from many renowned international bodies. He was the Director of the 2004 CODESRIA Health Institute which provided the materials for this book.
Vinh-Kim Nguyenis an Associate Professor in the Department of Social and Preventive Medicine, University of Montréal, Canada. He has worked as a clinician in community-based HIV treatment centres in Africa since 1994.Nguyen is also an Associate Professor and Research Fellow with the Max-Planck Institute for Social Anthropology in Germany and a Consultant for the UK-based International HIV/AIDS Alliance. He was a Resource Person at the 2004 CODESRIA Health Institute, the end-result of which is this book.