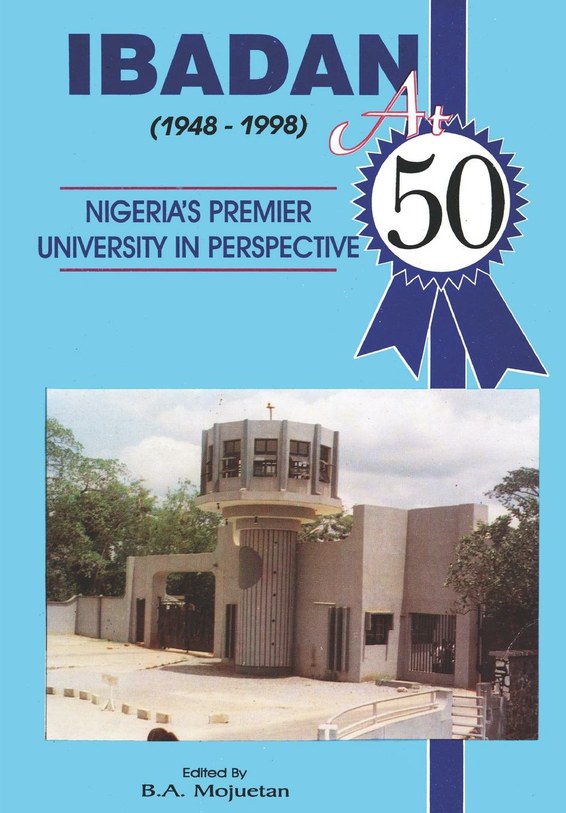 | | |
| --- | --- |
| ISBN | 9789781212697 |
| Pages | 480 |
| Dimensions | 244 x 170 mm |
| Illustrations | B/W Illustrations |
| Published | 2000 |
| Publisher | Ibadan University Press, Nigeria |
| Format | Paperback |
Ibadan at Fifty, 1948-1998
This volume presents fifty years of the University of Ibadan, Nigeria's oldest and pre-eminent university, from its inception as a college of the University of London. The contributors are various existing and retired faculty professors, heads of the university's libraries, publishing house and printing press; from the university's administration, and former students.
The essays are diverse and specific in their handling of the university's history; but all broadly document the common experience of the university's decline, and the enormous gulf between the present state of the university and the kind of institution its creators and ambassadors believe it should be. They reflect upon the earlier role of the university as an institutional of international renown and influential in shaping Nigeria's history; and the present state of depleted academic departments and inadequate libraries; and they describe how the university is suffering from the Africa-wide brain-drain and a chronic lack of funding. The esssays further demonstrate how the historical development of the university has largely rested upon the mostly detrimental and at times disastrous attitude and actions of the Nigerian State; and that the history of the university is inseparable from the history of the country; the university having become the intellectual equivalent of a marginalised Third World economy.
The overall picture is not wholly one of gloom however. The contributors also propose directions the university may pursue to reverse the decline; and this publication itself represents a spirited rear-guard action.