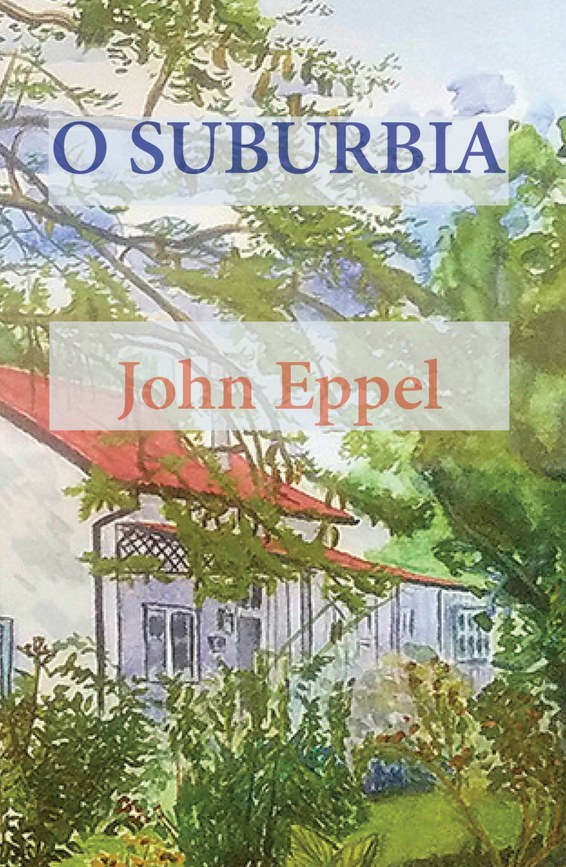 | | |
| --- | --- |
| ISBN | 9781779223456 |
| ePub ISBN | 9781779223463 |
| Pages | 82 |
| Dimensions | 210 x 140 mm |
| Published | 2018 |
| Publisher | Weaver Press, Zimbabwe |
| Formats | Paperback, eBook |
O Suburbia
Born in South Africa in 1947, John Eppel was raised in Zimbabwe, where he still lives, now retired, in Bulawayo. Eppel's poetry collections include Spoils of War, which won the Ingrid Jonker prize, Sonata for Matabeleland, Selected Poems: 1965 – 1995, Songs My Country Taught Me, and Landlocked: New and Selected Poems from Zimbabwe, which was a winner in the International Poetry Workshop Prize, Judged by Billy Collins. Furthermore he has collaborated with Philani Amadeus Nyoni in a collection called Hewn From Rock, and with Togara Muzanenhamo in a collection called Textures, which won the 2015 NOMA Award. He has published three collections of poetry and short stories: The Caruso of Colleen Bawn, White Man Crawling, and, in collaboration with the late Julius Chingono, Together. His single collection of short stories is entitled White Man Walking.
Reviews
'... his poems have nothing to do do with white nostalgia for the colonial period. On the contrary, they circle round an attempt both to embrace a past (after all, he has no other source of identity) and also to wean himself from it.'
Stephen Watson
'Eppel is a poet with a compulsive gift for the telling image …he has clung to a Southern African idiom and concerns, even though expert in a "world language.'
Geoffrey Haresnape
"It is impossible here to really exemplify the full richness and variety of this collection, which at times shows off Eppel at the height of his humane powers, at other points descends unabashedly into bathos and brief whimsies. It is substantial, at over 80 pages, and as welcome on the subcontinent as anything Eppel has ever written."