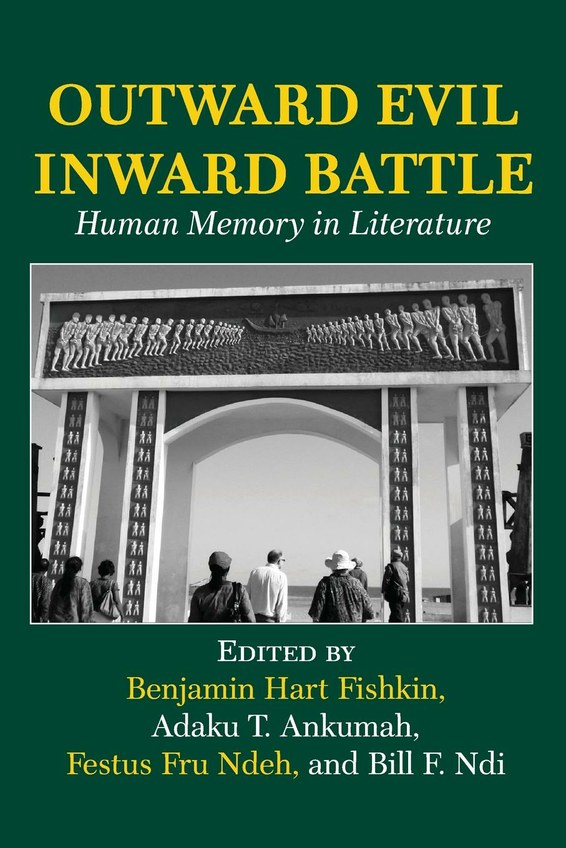 | | |
| --- | --- |
| ISBN | 9789956790166 |
| Pages | 242 |
| Dimensions | 229 x 152 mm |
| Published | 2013 |
| Publisher | Langaa RPCIG, Cameroon |
| Format | Paperback |
Outward Evil Inward Battle
Human Memory in Literature
This book is a timely humanistic touch to memory studies. It uses literature as a laboratory for the workings of the mind, and characters as the subjects of human experimentation and diagnostics. This book considers authors from different societies and historical periods. The book is a refreshing illumination on the functioning of human memory. It complements the work of neuroscientists who seek to rationalize the workings of the same. Drawing from various ideas on memory, this rich and authoritative volume results from wide-ranging endeavors centered on the common fact that tracking memory in literature provides an astounding vista of orientations covered in its separate chapters. The writers examined in the various chapters become mediums for unleashing memory and its reconfiguration into artistic images. The ten separate chapters investigate different aspects of memory in such memoric associations as power, music, resistance, trauma, and identity. It is therefore no surprise that the editors should consider this book as "a veritable menu for everything needed for an unforgettable memory banquet".
Review
"This book creates a marriage between two familiar and logical acquaintances, memory and Literature. I enjoyed the book's interdisciplinary scope that positions literary studies in contemporary debates that help to highlight its breadth and not its limitations. Though memory studies or neurocriticism is fairly complex, this text provides discussions that help to make it accessible to a scholar at any level. [….] This is a necessary text that transitions and tempts its audience into understanding the means by which any narrative is produced or told."
Dr. Tiffany Boyd Adams, Claflin University, USA
About the Editors
Dr. Bill F. Ndi, poet, playwright, storyteller, critic, translator & Fellow of The Booker T. Washington Leadership Institute is an American-Southern Cameroonian who was educated at GBHS Bamenda & Essos, the University of Yaoundé, Nigeria: ABSU, Paris: ISIT, the Sorbonne, Paris VIII & Cergy-Pontoise where he obtained his doctorate degrees in Languages: Translation and Languages, Literatures and Contemporary Civilizations. He has held teaching positions at the Paris School of Languages, the University of the Sunshine Coast at Sippy Downs, the University of Queensland, Brisbane, St Lucia and Deakin University, Melbourne, Australia. He is presently Professor of Modern Languages, Communication and Philosophy at Tuskegee University, Alabama, USA.
Dr. Adaku T. Ankumah is an Associate Professor of English at Tuskegee University. Her research interests focus inter alia on revolutionary playwrights from the African Diaspora and on gender and politics in the works of African women authors.
Dr Benjamin Hart Fishkin is an Assistant Professor of English at Tuskegee University.  He has won several distinguished awards, amongst which, the Buford Boone Memorial Fellowship, the Oregon Shakespeare Festival Scholarship Award and the George Mills Harper Graduate Student Travel Award.
Dr. Festus Fru Ndeh is an Associate Professor of Theoretical and Multicultural literature at Troy University, Troy, AL. His research interest is in linguistic and Cultural theories, postcolonial literature, transatlantic discourse and globalization studies.