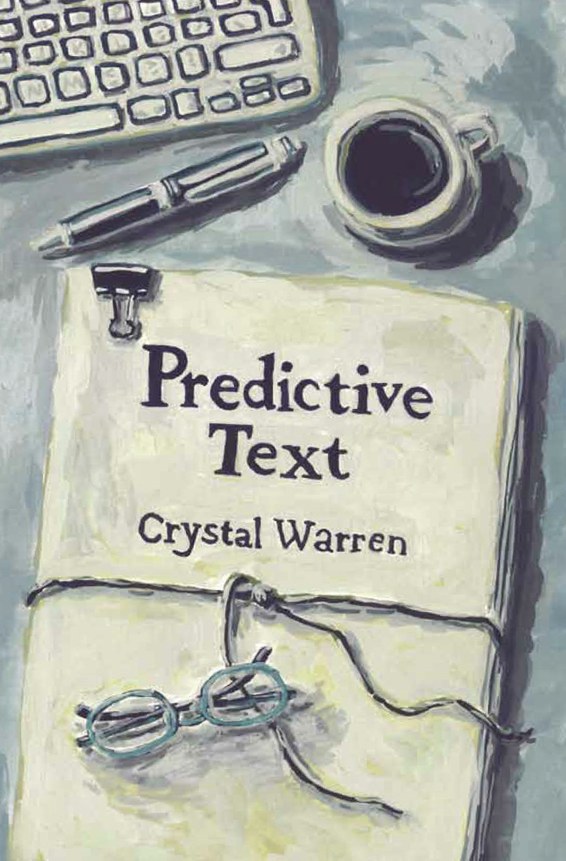 | | |
| --- | --- |
| ISBN | 9781928215820 |
| Pages | 84 |
| Dimensions | 210 x 140 mm |
| Published | 2020 |
| Publisher | Modjaji Books, South Africa |
| Format | Paperback |
Predictive Text
I use words
to counter chaos.
I map the mountains,
exploring peaks and valleys,
avoiding avalanches.
In a series of tender, bite-sized poems on being a writer, loneliness, faith, patriarchy, climate change, grief, and more, Crystal Warren offers up an ode to the every day. With Warren's signature light touch, Predictive Text is sensitive, unaffected, a relief from the brash, unrelenting tumult of twenty-first century life, while tethered to deeper truths.
Reviews
"Reading Crystal Warren's collection Predictive Text is like diving into a forest pool on hot summer's day but, like all good pools, shadows lurk. In sparse language Warren takes us on a lyric journey through distant friendships, telephone calls, writing poetry, personal rituals, family and, of course, love. The shadows? Loss, sadness, aloneness, patriarchy, and compassion fatigue. Warren's deft handling of these never leaves the reader feeling overwhelmed. A collection to plunge into, and return to again and again to explore all its depth."
Kerry Hammerton, author of Secret Keeper
"Crystal Warren has distilled the art of poetry to its rarefied essence. Her words are simple and immediately accessible, but reward multiple re-readings and long scrutiny. She contemplates the divine with the same rapt attention that she gives to the vicissitudes of children. The fear that runs like a dark thread through this collection is the dread of being silenced or unheard – a poet's fear of having her voice taken away. Predictive Text ensures that this fear is moot, because Warren's words will certainly live on."
Fiona Snyckers