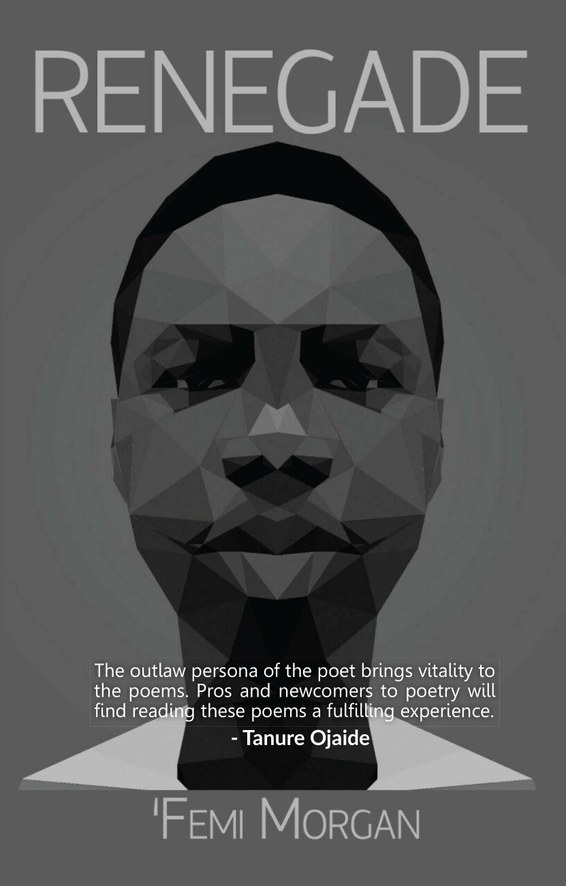 | | |
| --- | --- |
| ISBN | 9789789593293 |
| Pages | 114 |
| Dimensions | 216 x 140mm |
| Published | 2019 |
| Publisher | Baron's Cafe, Nigeria |
| Format | Paperback |
Renegade
Femi Morgan's ''Renegade'' is a rich collection of poems that are provocative and clever. Dealing with a wide range of topics-including love, life, death, God, and politics-Morgan delivers surprising morsels of imagery and symbolism. He uses words, metaphors and phrasing that paints pictures of realism and fantasy. His references swing widely from the local to the global, from Sango to Skype, and from bitter leaf soup to Oprah.
Reviews
"In this collection of poems, Renegade, Femi Morgan's unconventional images and diction bring freshness to a variety of themes, including love. The familiar and unfamiliar, the sacred and the secular, far and near, and old and new come together in unexpected circumstances that defy expectation in flowing lines that sharpen the appetite to read on and on. In many ways, these are ''renegade" poems as far as the tradition of modern Nigerian poetry is concerned. The outlaw persona of the poet brings vitality to the poems. Pros and newcomers to poetry will find reading these poems a fulfilling experience."
Tanure Ojaide, a poet and scholar. Frank Porter Graham Professor of Africana Studies, University of North Carolina at Charlotte, USA
"Femi Morgan is delightfully irreverent, offering a lyrical palette that amuses, teases, and inspires. In ''Eye'', Morgan explains that ''poets are the strings that hold God's heart. That phrase exemplifies this collection beautifully and captures the poet implicitly" 
Stephanie Shonekan, PhD Chair, Department of Black Studies, University of Missouri, Columbia, USA