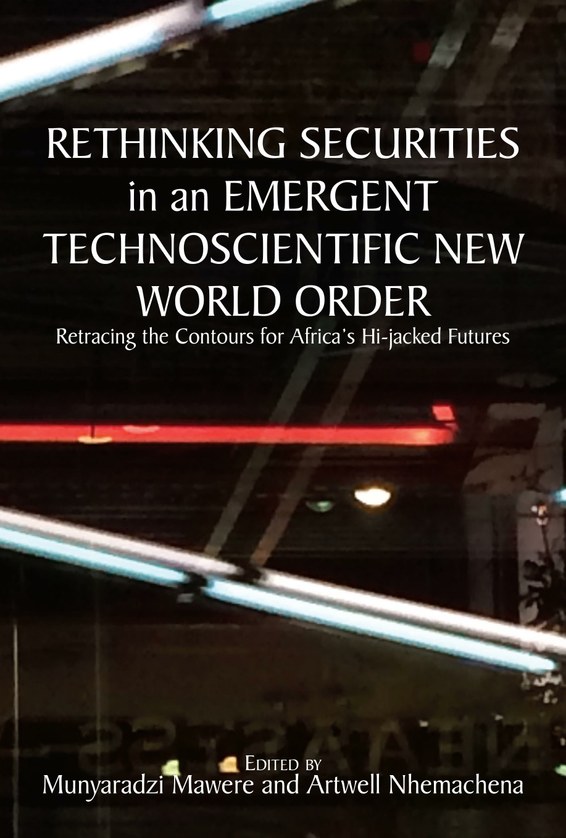 | | |
| --- | --- |
| ISBN | 9789956764112 |
| Pages | 428 |
| Dimensions | 229 x 152mm |
| Published | 2018 |
| Publisher | Langaa RPCIG, Cameroon |
| Format | Paperback |
Rethinking Securities in an Emergent Technoscientific New World Order
Retracing the Contours for Africa's Hi-jacked Futures
The emergent technoscientific New World Order is being legitimised through discourses on openness and inclusivity. The paradox is that openness implies vulnerability and insecurities, particularly where closure would offer shelter. While some actors, including NGOs, preach openness of African societies, Africans clamour for protection, restitution and restoration. Africans struggle for ownership and access to housing, for national, cultural, religious, economic, and social belonging that would offer them the necessary security and protection, including protection from the global vicissitudes and matrices of power. In the presence of these struggles, to presuppose openness would be to celebrate vulnerability and insecurities.
This book examines ways in which emergent technologies expose Africans and, more generally, peoples of the global south to political, economic, social, cultural and religious shocks occasioned by the coloniality of the global matrices of power. It notes that there is the use – by global elites – of technologies to incite postmodern revolutions designed to compound the vicissitudes and imponderables in the already unsettled lives of people north and south. Particularly targeted by these technologies are African and other governments that do not cooperate in the fulfilment of the interests of the hegemonic global elites. The book is handy to students and practitioners in security studies, African studies, development studies, global studies, policy studies, and political science.
About the Editors
Munyaradzi Mawere is a Professor in the Simon Muzenda School of Arts, Culture and Heritage Studies at Great Zimbabwe University. He holds a PhD in Social Anthropology; a Master's Degree in Social Anthropology; a second Master's Degree in Philosophy; a third Master's Degree in Development Studies; BA (Hons) Degree in Philosophy; Certificate in Tertiary and Higher Learning; Certificate in Information Technology; and a Certificate in Diplomacy, Negotiation and Bargaining. He is an author of more than 50 books and over 200 academic publications straddling the following areas: poverty and development studies, African philosophy, cultural philosophy, democracy, politics of food production, humanitarianism and civil society organisations, urban anthropology, existential anthropology, environmental anthropology, society and politics, religion, decoloniality and African studies.
Artwell Nhemachena holds a PhD in Social Anthropology from the University of Cape Town. He has lectured at a number of universities in Zimbabwe. Currently he lectures in Sociology at the University of Namibia. He has published journal papers, book chapters and books on violence and conflict, relational ontologies and resilience, environment, development, democracy, research methods, humanitarianism and civil society organisations, anthropological jurisprudence, mining, society and politics, religion, industrial sociology, decoloniality and social theory. He is a laureate and active member of CODESRIA since 2010.