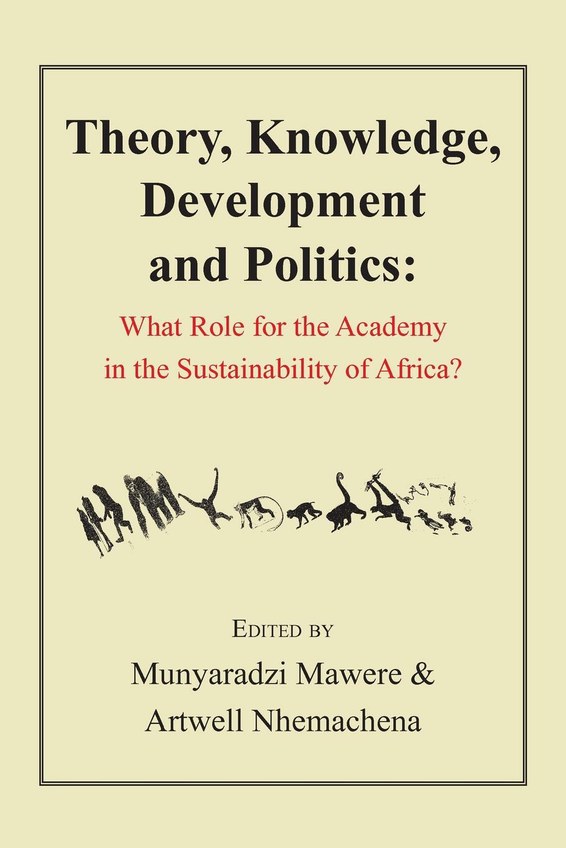 | | |
| --- | --- |
| ISBN | 9789956763641 |
| Pages | 376 |
| Dimensions | 229 x 152mm |
| Published | 2016 |
| Publisher | Langaa RPCIG, Cameroon |
| Format | Paperback |
Theory, Knowledge, Development and Politics
What Role for the Academy in the Sustainability of Africa?
This volume interrogates the popularity of problematic theories in the study of Africa and Africans in the 21st century. The book provides ethnographic and intellectual material for scholars seeking to rethink and reimagine a number of externally imposed theories used (un-)consciously in Africa, with the intention of raising awareness and fostering critical thinking amongst scholars theorising Africa. With its theorising focus and contributors drawn from diverse disciplines and geographical locations, the book is both a pacesetter on how to think, research and theorise Africa, and an invaluable asset for social scientists, development practitioners, civil society activists and leaders in the politics and economy of everyday life on the continent. It poses an invitation to those seeking to re-embrace and reconnect with theory as an indispensable ingredient and determinant of quality in critical production and consumption of knowledge on Africa and of relevance to Africans.
About the Editors
Munyaradzi Mawere is a Professor in the Simon Muzenda School of Arts, Culture and Heritage Studies at Great Zimbabwe University. He holds a PhD in Social Anthropology; a Master's Degree in Social Anthropology; a second Master's Degree in Philosophy; a third Master's Degree in Development Studies; BA (Hons) Degree in Philosophy; Certificate in Tertiary and Higher Learning; Certificate in Information Technology; and a Certificate in Diplomacy, Negotiation and Bargaining. He is an author of more than 50 books and over 200 academic publications straddling the following areas: poverty and development studies, African philosophy, cultural philosophy, democracy, politics of food production, humanitarianism and civil society organisations, urban anthropology, existential anthropology, environmental anthropology, society and politics, religion, decoloniality and African studies.
Artwell Nhemachena holds a PhD in Social Anthropology from the University of Cape Town. He has lectured at a number of universities in Zimbabwe. Currently he lectures in Sociology at the University of Namibia. He has published journal papers, book chapters and books on violence and conflict, relational ontologies and resilience, environment, development, democracy, research methods, humanitarianism and civil society organisations, anthropological jurisprudence, mining, society and politics, religion, industrial sociology, decoloniality and social theory. He is a laureate and active member of CODESRIA since 2010.