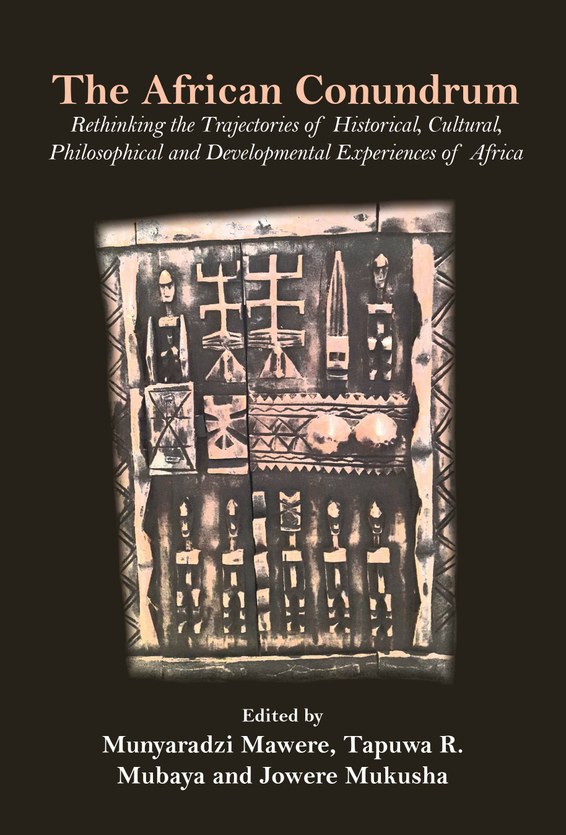 | | |
| --- | --- |
| ISBN | 9789956764440 |
| Pages | 386 |
| Dimensions | 229 x 152mm |
| Published | 2017 |
| Publisher | Langaa RPCIG, Cameroon |
| Format | Paperback |
The African Conundrum
Rethinking the Trajectories of Historical, Cultural, Philosophical and Developmental Experiences of Africa
The African conundrum... is rooted out of the historical, philosophical and cultural bastardisation, imbalances and inequalities which many post-colonial African governments have always sought to address, though with varying degrees of success, since the 1960s. Lamentably, this African conundrum is rarely examined in a systematic manner that takes into account the geopolitical milieu of the continent, past and present. This volume seeks to interrogate and examine the extent of the impact of the geopolitical seesaw which seems poised to tip in favour of the Global North. The book grapples with the question on how Africa can wake up from its cavernous intellectual slumber to break away from both material and psychological dependency and achieve a transformative political and socio-economic self-reinvention and self-assertion. While the African conundrum is largely a result of historic oppression and a resilient colonial legacy, this book urges Africans to rethink their condition in a manner that makes Africa responsible and accountable for its own destiny. The book argues that it is through this rethinking that Africa can successfully transcend the logic of post-imperial dependency.
About the Editors
Munyaradzi Mawere is a Professor in the Simon Muzenda School of Arts, Culture and Heritage Studies at Great Zimbabwe University. He holds a PhD in Social Anthropology; a Master's Degree in Social Anthropology; a second Master's Degree in Philosophy; a third Master's Degree in Development Studies; BA (Hons) Degree in Philosophy; Certificate in Tertiary and Higher Learning; Certificate in Information Technology; and a Certificate in Diplomacy, Negotiation and Bargaining. He is an author of more than 50 books and over 200 academic publications straddling the following areas: poverty and development studies, African philosophy, cultural philosophy, democracy, politics of food production, humanitarianism and civil society organisations, urban anthropology, existential anthropology, environmental anthropology, society and politics, religion, decoloniality and African studies.
Tapuwa Raymond Mubaya is a Lecturer at Great Zimbabwe University, Faculty of Culture and Heritage.
Jowere Mukusha is a Lecturer at Great Zimbabwe University. He holds a Master of Arts Degree in Philosophy, and a Diploma in Education. He is also a specialist in International Human Rights Exchange (IHRE) and a Peer Educator.