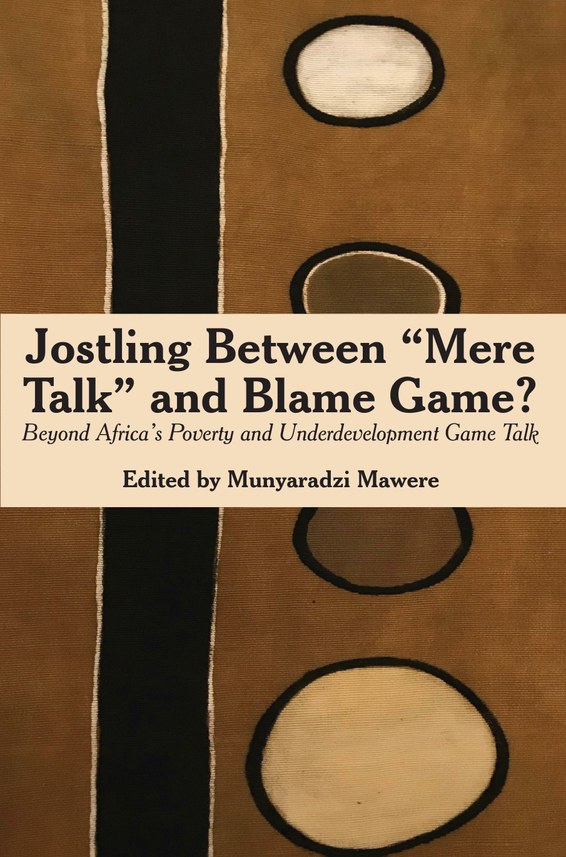 | | |
| --- | --- |
| ISBN | 9789956764822 |
| Pages | 410 |
| Dimensions | 229 x 152mm |
| Published | 2018 |
| Publisher | Langaa RPCIG, Cameroon |
| Format | Paperback |
Jostling Between "Mere Talk" and Blame Game?
Beyond Africa's Poverty and Underdevelopment Game Talk
One of the fundamental challenges in rethinking and remaking development in Africa from a Pan African perspective is that too much "mere talk" and "blame game" have played out at the expense of "real action". The blame game and mere talk on Africa's poverty and underdevelopment jam have remained printed in bold on the face of the continent, yet Africa's dire situation warrants nothing less than real emphatic action. This book focuses on the empirics of the production and reproduction of poverty and underdevelopment across Africa in a fashion that warrants urgent pragmatic policy attention and quest for workable homegrown solutions to persistent predicaments. The volume advances the need to recognise the realities of global inequalities and move swiftly in a most informed and transparent manner to address the poverty and underdevelopment conundrum. The book sets the tempo and pace on the need for praxis and pragmatism on the African situation. It is handy to students and practitioners in African studies, poverty and development studies, global studies, policy studies, economics and political science.
About the Editor
Munyaradzi Mawere is a Professor in the Simon Muzenda School of Arts, Culture and Heritage Studies at Great Zimbabwe University. He holds a PhD in Social Anthropology; a Master's Degree in Social Anthropology; a second Master's Degree in Philosophy; a third Master's Degree in Development Studies; BA (Hons) Degree in Philosophy; Certificate in Tertiary and Higher Learning; Certificate in Information Technology; and a Certificate in Diplomacy, Negotiation and Bargaining. He is an author of more than 50 books and over 200 academic publications straddling the following areas: poverty and development studies, African philosophy, cultural philosophy, democracy, politics of food production, humanitarianism and civil society organisations, urban anthropology, existential anthropology, environmental anthropology, society and politics, religion, decoloniality and African studies.