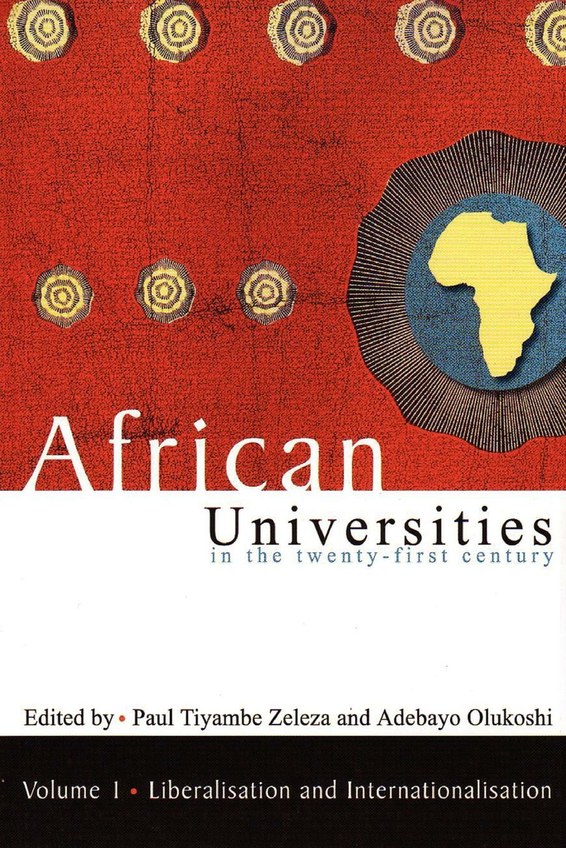 | | |
| --- | --- |
| ISBN | 9782869781245 |
| Pages | 332 |
| Dimensions | 229 x 152 mm |
| Published | 2004 |
| Publisher | CODESRIA, Senegal |
| Format | Paperback |
African Universities in the Twenty-First Century. Vol 1
Liberalisation and Internationalisation
As the twenty first century unfolds, African universities are undergoing change and confronting challenges which are unprecedented. The effects of globalisation, and political and economic pressures of liberalisation and privatisation, both internal and external, are reconfiguring all aspects of university life: teaching, research, and their public service functions; such that the need to redefine the roles of the African universities, and to defend their importance have become paramount. At the same time, the universities must themselves balance demands of autonomy and accountability, expansion and excellence, diversification and differentiation, and internationalisation and indigenisation. In a climate in which scholarship and production are increasingly dependent on ICTs, and are becoming globalised, the universities must address the challenges of knowledge production and dissemination. The need to indigenise global scholarship, to their own requirements, meanwhile is ever- pressing.
This two-volume work provides in-depth analysis of the issues. Volume 1 focuses on the implications of neo-liberal reforms and ICTs on African higher education. Volume 2 considers the changing social dynamics of knowledge production, university organisation, public services and engagement.
About the Editors
Adebayo Olukoshi is currently Executive Secretary of CODESRIA. He is Professor of International Relations and has formerly served as Director of Research at the Nigerian Institute of International Affairs.
Paul Tiyambe Zeleza is widely recognized as one the leading authorities on African economic history. His book, A Modern Economic History of Africa, won the 1994 Noma Award for Publishing in Africa, the continent's most prestigious book award. In 1998 he recieved Special Commendation of the Noma Award for Manufacturing African Studies and Crises. He is also the recipient of Choice Outstanding Academic Title.
He is currently Vice Chancellor and Professor of the Humanities and Social Sciences at the United States International University-Africa, a position he assumed in January 2016. Prior to that, for twenty-five years he held senior administrative and academic positions at six universities in Canada and the United States. A renowned public intellectual, he has authored hundreds of essays and more than two dozen books, including works of fiction. He is a member of numerous editorial boards and the governing boards of several university associations, and is a much sought-after international speaker.