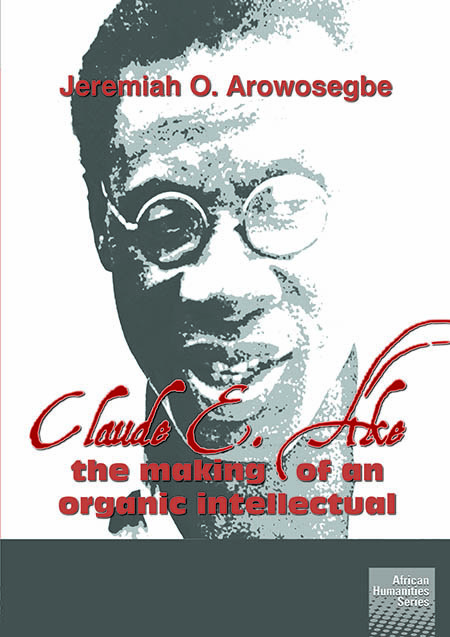 | | |
| --- | --- |
| ISBN | 9781920033538 |
| ePub ISBN | 9781920033552 |
| Pages | 224 |
| Dimensions | 210 x 148 mm |
| Published | 2016 |
| Publisher | NISC (Pty) Ltd, South Africa |
| Formats | Paperback, eBook |
Claude E. Ake: The making of an organic intellectual
Claude E. Ake, radical African political philosopher of the first four decades of the postcolonial era, stands out as a progressive social force whose writings continue to have appeal and relevance long after his untimely death in 1996. In examining Ake's intellectual works, Jeremiah O. Arowosegbe sets out the framework of his theoretical orientations in the context of his life, and reveals him as one of the most fertile and influential voices within the social sciences community in Africa.
In tracing the genesis and development of Ake's political thought, Arowosegbe draws attention to Ake's compelling account of the material implications and political costs of European colonisation of Africa and his conception of a different future for the continent. Approaching his subject from a Gramscian and Marxist perspective, Arowosegbe elucidates how Ake's philosophy demonstrates the intimate entanglement of class and social, cultural and historical issues, and how, as a contributor to endogenous knowledge production and postcolonial studies on Africa, Ake is firmly rooted in a South-driven critique of Western historicism.
It is Arowosegbe's conviction that engaged scholars are uniquely important in challenging existing hierarchies, oppressive institutions, and truth regimes – and the structures of power that produce and support them; and much can be drawn from their contributions and failings alike. This work contributes to a hitherto neglected focus area: the impact across the continent of the ideas and lives of African and other global South academics, intellectuals and scholar-activists. Among them, Ake is representative of bold scholarly initiatives in asserting the identities of African and other non-Western cultures through a mindful rewriting of the intellectual and nationalist histories of these societies on their own terms. In foregrounding the contribution of Ake with respect to both autochthonous traditional insights and endogenous knowledge production on the continent, Arowosegbe aims at fostering the continuance of a living and potent tradition of critique and resistance.
Engaging with the lingering impact of colonialism on previously colonised societies, this timely book will be of immense value to scholars and students of philosophy and political science as well as African intellectual history, African studies, postcolonial studies and subaltern studies.