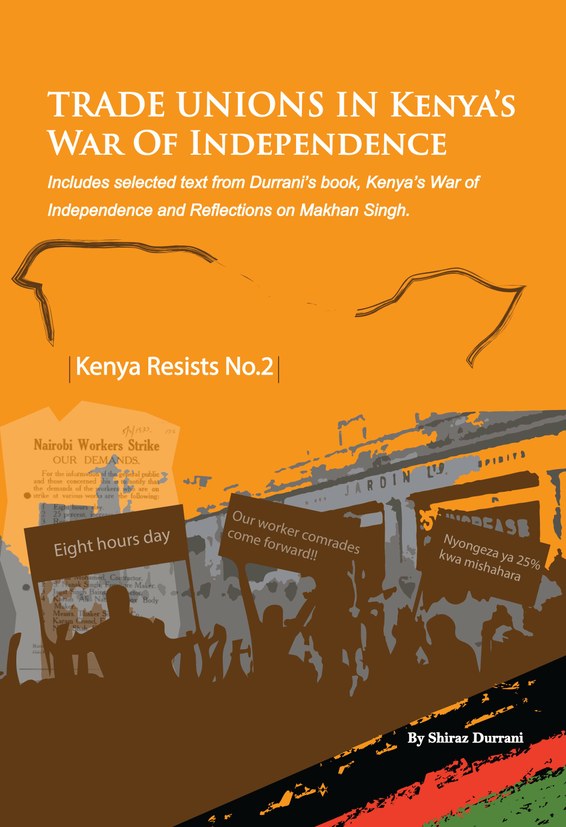 | | |
| --- | --- |
| ISBN | 9789966189097 |
| Pages | 118 |
| Dimensions | 210 x 148 mm |
| Published | 2018 |
| Publisher | Vita Books, Kenya |
| Format | Paperback |
Trade Unions in Kenya's War of Independence
It is due to the success of the trade union movement in the national liberation movement that the colonial government suppressed prominent trade unions and attacked TU leaders like Makhan Singh, Fred Kubai, Pio Gama Pinto and Bildad Kaggia. It also passed on colonial laws to the independent Kenya government so as to ensure that future trade unions were forced to take the non-radical approach to meet worker needs. They thus created imperialist-oriented and led trade unions that bedevil working class politics to this day.
There are valuable lessons to be learnt from the history of the militant trade unions in Kenya and also from understanding how colonialism and imperialism enforced changes that made the trade unions ineffective after independence. The selections in this book recall relevant events in the history of the militant trade union movement in Kenya and record the contribution that the trade union movement made to Mau Mau and to Kenya's war of independence.
The Kenya Resists Series covers different aspects of resistance by people of Kenya to colonialism and imperialism. It reproduces material from books, unpublished reports, research and oral or visual testimonies. The three aspects chosen for the first three publications in the Series – Mau Mau, Trade Unions and People's Resistance – make up the three pillars of resistance of the people of Kenya.