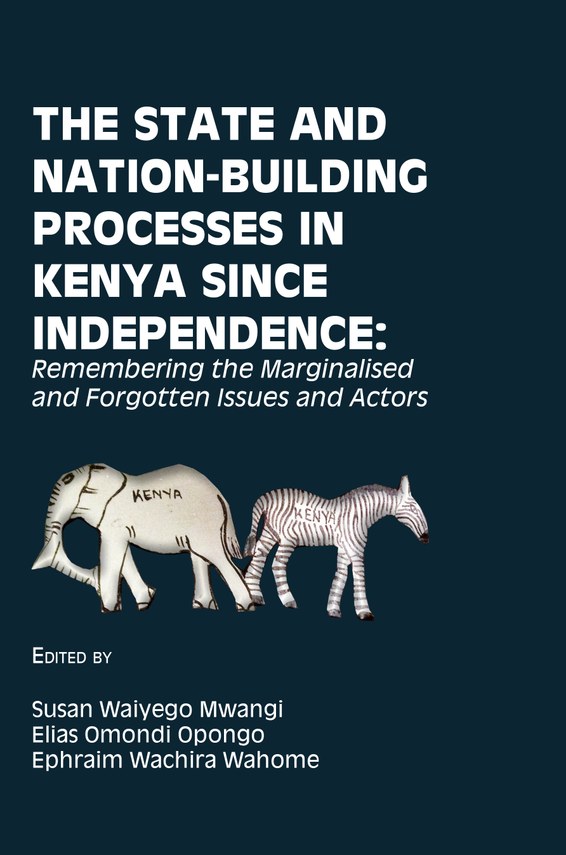 | | |
| --- | --- |
| ISBN | 9789956550340 |
| Pages | 238 |
| Dimensions | 229 x 152mm |
| Published | 2019 |
| Publisher | Langaa RPCIG, Cameroon |
| Format | Paperback |
The State and Nation-Building Processes in Kenya since Independence
Remembering the Marginalised and Forgotten Issues and Actors
Kenya's nationalism during the colonial period was marked by two main characteristics that feature in this book. First, the struggle for independence that was mainly characterized by the claim for land that had been taken away by the colonizers. Second was the struggle for autonomy and self-determination, mainly through political resistance. The authors in this book analyse historical trajectories of Kenya's nationalism trends while highlighting the role of political leaders, large as well as small ethnic groups, perennial conflicts, community as well as religious leaders, among others. The discussions demonstrate that quest for a national identity that is inclusive at all levels – whether politically, economically, religiously and ethnically – has marked Kenya's struggle for nationalism, sometimes leading to violence, especially during election periods, national unity through political coalitions and reconciliation, as well as institutional reforms.  In conclusion, the authors demonstrate that while Kenya is gradually advancing towards national cohesion, there are still many challenges yet to be surmounted.
About the Editors
Susan Waiyego Mwangi is a lecturer of Political History and International Relations at Kenyatta University. She holds a PhD in Political History from Pau University in France and MA degree in Gender and Politics from Kenyatta University.
Elias Omondi Opongo is the Director of Hekima Institute of Peace Studies and International Relations(HIPSIR) and holds a PhD in Peace and Conflict studies from the University of Bradford, UK and an MA in International Peace studies from the University of Notre Dame, USA.
Ephraim Wachira Wahome is an Associate Professor in the Department of History and Archaeology, and Associate Dean of the Faculty of Arts at the University of Nairobi.