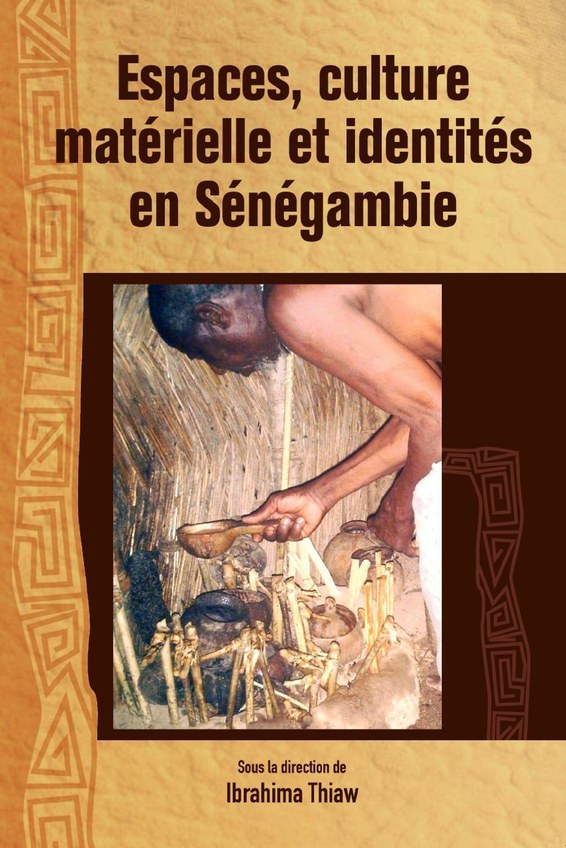 | | |
| --- | --- |
| ISBN | 9782869784826 |
| Pages | 110 |
| Dimensions | 229 x 152 mm |
| Published | 2011 |
| Publisher | CODESRIA, Senegal |
| Format | Paperback |
Espaces, culture materielle et identites en Senegambie
Ce livre vise à réexaminer la production historique, ethnographique et anthropologique dans divers espaces de la Sénégambie à la lueur des sources archéologiques et de la culture matérielle. Tout comme la langue, la culture matérielle et les formes intangibles de l'identité sont aussi de puissants vecteurs de transmission, d'affirmation et du maintien de l'identité. En Sénégambie, l'archéologie a jusqu'ici joué un rôle très négligeable dans ce domaine. Elle a longtemps été cantonnée à l'étude de périodes dites « préhistorique » et « protohistorique » qui, en dehors des cercles académiques, ne sont généralement pas connues par les populations locales et les griots ou autres communicateurs traditionnels.
Tout comme l'écriture, l'oralité reflète et privilégie les ambitions de ceux qui la maîtrisent. On estime que l'archéologie peut favoriser une connaissance plus inclusive car la production, la consommation, le rejet et le recyclage de la culture matérielle qui en est la source essentielle concernent toutes les couches d'une société quelle qu'elle soit. Cet ouvrage est donc conçu dans une perspective de démocratisation du savoir en ce sens qu'il prend en compte la vie sociale et les identités des individus ordinaires, généralement invisibles dans les sources écrites ou orales.
This book re-examines historical, ethnographic and anthropological productions in various spaces in Senegambia. Just like language, material culture in original forms is powerful in the transmission and affirmation of identity. Unfortunately, archeology has so far played a very minor role in this domain in Senegambia, as the discipline has been confined to the study of eras know as 'prehistoric' and 'protohistoric', which are little known by story tellers and other traditional communicators.
It is generally agreed that archeology generates more inclusive knowledge, given the fact that the essential source of identity for all societal strata is based on the production, consumption, rejection or recycling of material culture. This book democratizes knowledge generation by giving prominence to the social life and identities of ordinary individuals who are often invisible in written and oral sources.
About the Editor
Ibrahima Thiaw holds a PhD in Anthropology from Rice University (Houston, Texas, USA, 1999). He is an Associate Researcher at the Institut fondamental d'Afrique noire (IFAN), Université Cheikh Anta Diop, Dakar, Senegal, where he manages the Archeology Laboratory. He is the Curator of IFAN's Théodore Monod Museum of African Art. His research interests are mainly on global contacts, cultural interactions, issues of identity in historical politics, archeology, the management of cultural resources, and the study of material culture.