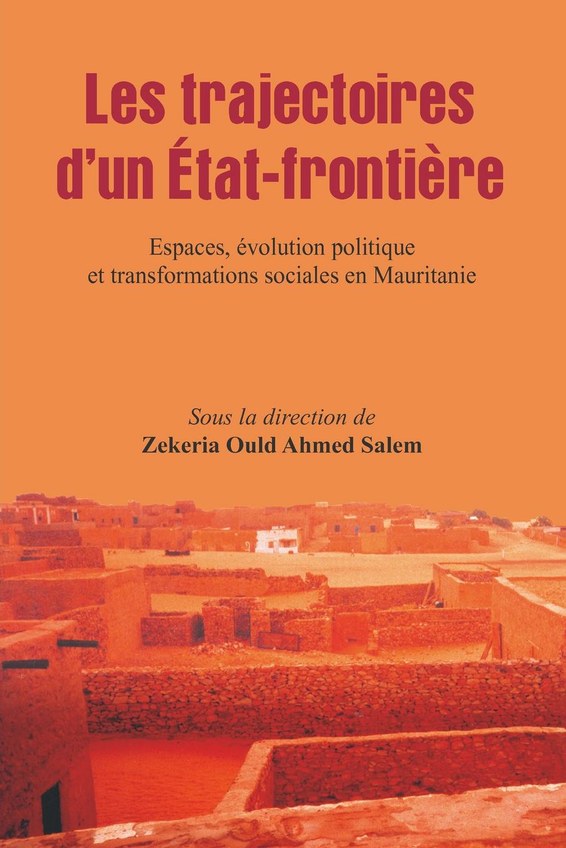 | | |
| --- | --- |
| ISBN | 9782869781368 |
| Pages | 352 |
| Dimensions | 229 x 152 mm |
| Published | 2004 |
| Publisher | CODESRIA, Senegal |
| Format | Paperback |
Les trajectoires d'un Etat-frontiere
Espaces, évolution politique et transformations sociales en Mauritanie
Le défi scientifique que cherche à relever cet ouvrage est de rendre compte des mutations contemporaines de cet authentique État-frontière qu'est la Mauritanie et de proposer un regard novateur sur sa trajectoire historique, sociale, politique et géostratégique. L'approche privilégiée par les auteurs permet de souligner l'interface historiquement établi entre conjoncture nationale et environnement international, entre facteurs locaux et facteurs régionaux, voire globaux. C'est en effet dans cette perspective que cette «qualité » d'État-frontière peut-être saisie dans ses multiples dimensions et sous un éclairage qui va au delà des clichés qui lui sont facilement accolés par les conjonctures journalistiques diverses. Particulièrement sous-étudiée par les sciences sociales, la Mauritanie est par conséquent trop souvent victime d'interprétations peu rigoureuses de sa complexité sociale. Afin de rompre avec les analyses faiblement élaborées et peu nuancées de cet espace social complexe, ce livre rassemble des contributions d'auteurs mauritaniens qui, pour la première fois, sont engagés dans une collaboration poussée avec des spécialistes étrangers autour d'un projet original.
Mauritania and understandings of the historical, social, political and geostrategic trajectories of the country have suffered from a lack of in-depth study in the social sciences. Consequentially, interpretations lacking in rigour in terms of their social complexity have abounded. In order to break with the weak, clichéd and unsubtle analyses in this complex social space, this book brings together contributions from leading Mauritanian scholars engaged in a unique collaborative project with academics from outside the country. This book aims to bring new perspectives to the historically established disjuncture between the national and international environments, and local, regional and global factors.
Some examples of the papers included are: the fringes of a border-state: regional history, national boundaries and local issues; colonial urban politics; drought, violence and society; inter-ethnic rivalries and symbolic struggles in the valley of the river Senegal before independence; archaeology of a public space: the Moors and Saint-Louis through the ages; colonial divisions and the creation of borders: the case of the Mauritanian Saharan and Malian borders; towards a new language policy; educational reforms and the education of elites 1960-1978; the changing public space and new forms of citizenship; the difficult outcomes of the slavery debates in Mauritania; and the 'Mauritanian exception'. (In French)
About the Editor
Zekeria Ould Ahmed Salem is a Professor of public law and political sciences at the University of Nouakchott, Mauritania. He holds an honorary doctorate in political sciences from the Institute of Political Studies at Lyon, France.