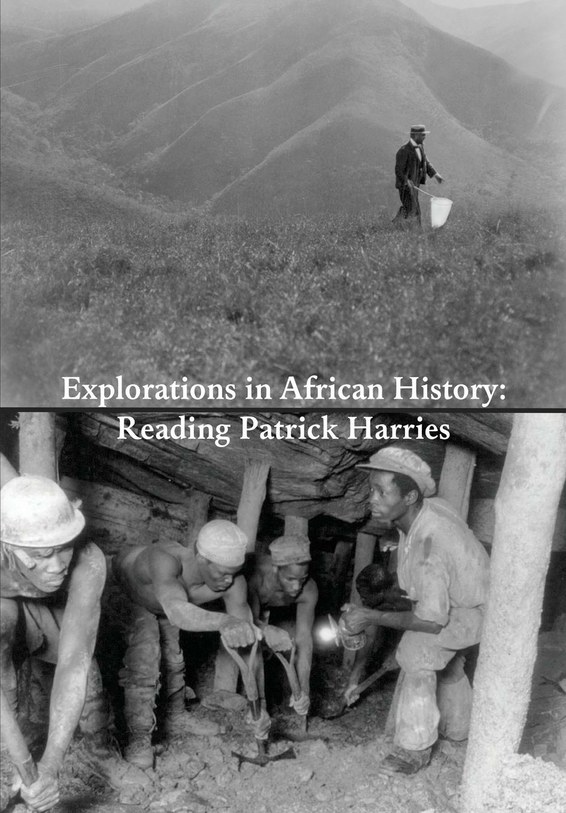 Explorations in African History: Reading Patrick Harries
This collection of essays documents the growth of African history as a discipline at the University of Basel since 2001. It thus pays tribute to fourteen years of research and teaching by Patrick Harries at the Department of History and the Centre for African Studies Basel. The Festschrift covers a broad range of topics from mine labour to missionary endeavour and the production of knowledge, reflecting some of his core research interests. The contributions engage with Patrick Harries' oeuvre with reference to the authors' own scholarship or vice-versa. Some directly address his publications while others take his teaching, correspondence, remarks or intellectual life more broadly as a point of reference. They all pay tribute to a brilliant and inspiring scholar, a great teacher and a kind person.
About the Editors
Veit Arlt studied History and Geography at the University of Basel and earned his PhD with a thesis on the History of Ghana (Christianity, Imperialism and Culture. The Expansion of the Two Krobo States, c.1830–1930 in 2005). He held the assistant's position in African History before he took on his current position as coordinator of the Centre for African Studies in 2007. He is also involved in event management and organizes concerts and workshops with African music linked to teaching and research activities at the Centre.
Stephanie Bishop completed an MA in African Studies in 2010 with a dissertation on mining and hydropolitics in South Africa, supervised by Patrick Harries. Stephanie is currently a research assistant and PhD student at the Centre for African Studies Basel. She studies water technology in Zambia as part of the research group investigating technological artefacts in african urban settings.
Pascal Schmid is a scientific collaborator at the Centre for African Studies Basel. From 2008 to 2011, he was a research assistant in the project History of Health Systems in Africa led by Patrick Harries. Under Patrick Harries' super vision, Pascal Schmid wrote his PhD thesis on the history of a former mission hospital and the development of health care services in rural Ghana.