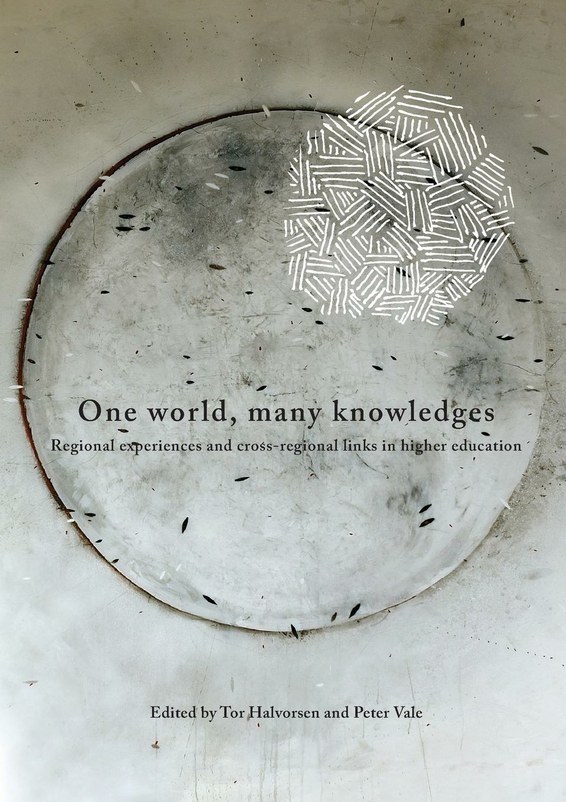 | | |
| --- | --- |
| ISBN | 9780620557894 |
| Pages | 312 |
| Dimensions | 210 x 148 mm |
| Published | 2012 |
| Publisher | African Minds Publishers, South Africa |
| Format | Paperback |
One World, Many Knowledges
Regional experiences and cross-regional links in higher education
Various forms of academic co-operation criss-cross the modern university system in a bewildering number of ways, from the open exchange of ideas and knowledge, to the sharing of research results, and frank discussions about research challenges. Embedded in these scholarly networks is the question of whether a 'global template' for the management of both higher education and national research organisations is necessary, and if so, must institutions slavishly follow the high-flown language of the global 'knowledge society' or risk falling behind in the ubiquitous university ranking system? Or are there alternatives that can achieve a better, 'more ethically inclined, world? Basing their observations on their own experiences, an interesting mix of seasoned scholars and new voices from southern Africa and the Nordic region offer critical perspectives on issues of inter- and cross-regional academic co-operation. Several of the chapters also touch on the evolution of the higher education sector in the two regions.
An absorbing and intelligent study, this book will be invaluable for anyone interested in the strategies scholars are using to adapt to the interconnectedness of the modern world. It offers fresh insights into how academics are attempting to protect the spaces in which they can freely and openly debate the challenges they face, while aiming to transform higher education, and foster scholarly collaboration. The Southern African-Nordic Centre (SANORD) is a partnership of higher education institutions from Denmark, Finland, Iceland, Norway, Sweden, Botswana, Namibia, Malawi, South Africa, Zambia and Zimbabwe. SANORD's primary aim is to promote multilateral research co-operation on matters of importance to the development of both regions. Our activities are based on the values of democracy, equity, and mutually beneficial academic engagement.
About the Editors
Peter Vale is Professor of Humanities, University of Johannesburg, South Africa.
Tor Halvorsen is a senior researcher at the University of Bergen Global (UiBGlobal) and an associate professor in the Department of Administration and Organization Science at the University of Bergen in Norway.