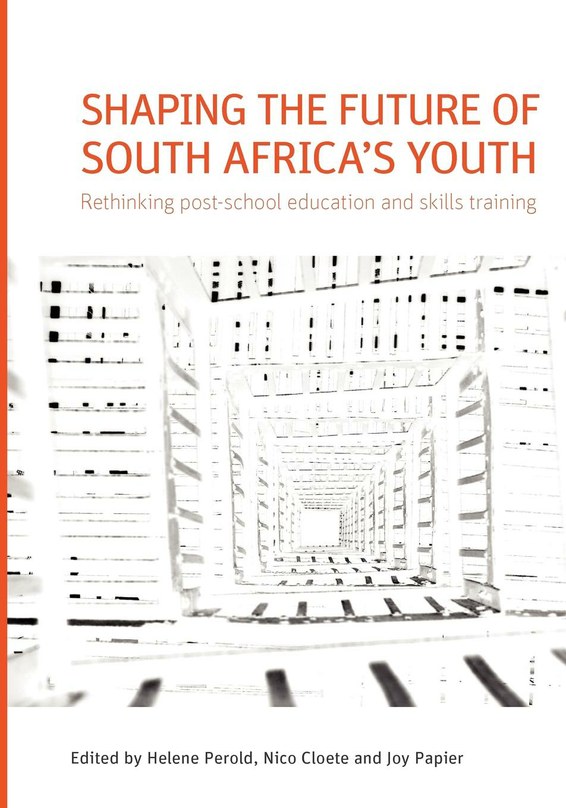 | | |
| --- | --- |
| ISBN | 9781920489465 |
| Pages | 226 |
| Dimensions | 254mm x 178mm |
| Published | 2012 |
| Publisher | African Minds Publishers, South Africa |
| Format | Paperback |
Shaping the Future of South Africa's Youth
Rethinking post-school education and skills training
South Africa has made huge gains in ensuring universal enrolment for children at school, and in restructuring and recapitalising the FET college sector. However, some three million young people are not in education, employment or training and the country faces serious challenges in providing its youth with the pathways and support they need to transition successfully into a differentiated system of post-school education and training.
Across nine evidence-based chapters, 17 authors offer a succinct overview of the different facets of post-school provision in South Africa. These include an analysis of the impact of the national qualifications system on occupational training, the impact of youth unemployment, the capacity of the post-school system to absorb larger numbers of young people, the relationship between universities and FET colleges, the need for more strategic public and private investment in skills development, and a youth perspective on education and training policy. The authors have a number of recommendations for improving the alignment between schooling, further education and training, and university education - interventions that could shape the future of our youth.
About the Editors
Helene Perold is the Director of Helene Perold & Associates (HPA) and of Volunteer and Service Enquiry Southern Africa (VOSESA), a non-profit organisation that focuses on developing knowledge about civic service and volunteering in Southern Africa. A South African educationist, evaluator, editor, facilitator and researcher, she has worked in a wide range of fields, including community service, educational media and youth development. She has conducted evaluations of organisations involved in skills development and other programmes with young people, headed up a study on youth violence in the SADC region and, through VOSESA, has supported the National Youth Development Agency in its efforts to upscale youth volunteering in South Africa. She is the managing editor of Service Enquiry and has participated in forums concerned with youth development in many parts of the world.
Nico Cloete is the director of the Centre for Higher Education Trust (CHET) in South Africa. He is an adjunct professor at the University of Oslo, and extraordinary professor in the DST-NRF Centre of Excellence in Scientometrics and Science, Technology and Innovation Policy (SciSTIP) at Stellenbosch University. He was general secretary of the Union of South African Democratic Staff Associations (UDUSA), and the research director of the South African National Commission on Higher Education (NCHE). Recent publications include Castells in Africa: Universities and Development.
Joy Papier is the Director of the Further Education and Training Institute (FETI) in the Faculty of Education at the University of the Western Cape (UWC). She holds an MPhil (UWC), an EdM (Harvard University, USA) and a PhD (Education Policy) from the University of Pretoria. FETI undertakes training and development of college lecturers, research into vocational education, and policy analysis in the sector. Joy has been active in education, policy and development for about 25 years as a school teacher, teacher education lecturer, NGO trainer, development worker and researcher. Her current research interests include teacher qualifi cations development in the vocational college sector, teacher education curricula and institutional cultures.