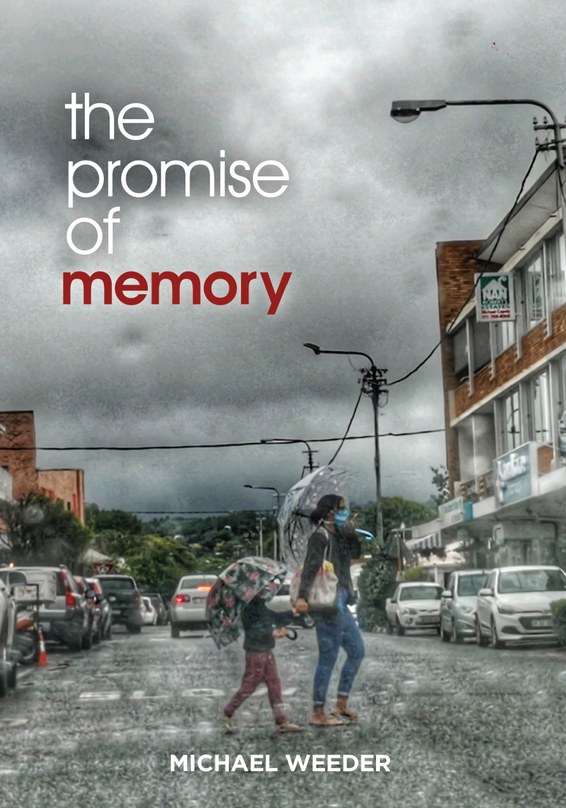 | | |
| --- | --- |
| ISBN | 9781990976766 |
| Pages | 90 |
| Dimensions | 210 x 148mm |
| Published | 2021 |
| Publisher | African Perspectives, South Africa |
| Format | Paperback |
The Promise of Memory
This selection of poems - covering the years from 1980 to the present day - expresses the poets personal attempts at making sense of the everyday, ordinary difficulties, and the small victories of life. The offering emphasises, sometimes in an exploratory suggestiveness, how differences should not be divisive and that they form part of the range of ways in which we belong to - and are of - each other.
Reviews
"Here icons are humanised. Archbishop Tutu's giggle becomes 'a choir of naughty angels.' Everyday struggle is blessed. The unfashionable, like the 'hettie hare nie' Cape Flats girls, is honoured un-patronisingly. Looking back, looking forward, all the false certitudes of racialised identity get stirred around in this poetic bredie. It affirms who we all might be. Michael Weeder provides a voice needed in a time ' when freedom still ain't free.'"
Jeremy Cronin - Writer, author, poet and former Deputy Minister of Public Works and Transport and former Deputy General Secretary of the South African Communist Party. (SACP)
"A delightful collection of poems that take us back to the days of Biko, ghoema, jazz, pianos, dance and coffee, dangling from the lips and hips of the Cape, bursting with energy, overflowing with pride. A wonderful collection of poems of yesteryear, a memory box to be cherished and shared with the generation of today. Weeder's poetry makes us feel as though we are right there in the room, on the street: taking pleasure in Cape culture, and remembering why we matter." 
Rozena Maart
"Michael Weeder's The Promise of Memory is an education in expansive love and historical consciousness. The poems cross boundaries of race, gender and creed to teach us what a politics of emancipatory possibility entails and demands an ethic of accountability. His loving testimonies of historical figures who expanded our imaginations and provided new liberatory horizons are a route to memory that is delicate and nuanced which refuses forgetting or stereotypes. In Michael Weeder's poetry of family, friendship, romantic love and loss we meet love and mourning under conditions of political violence and repression that offers hope for worlds in which flourishing is possible."
Kharnita Mohamed - Lecturer of Anthropology, University of Cape Town and author of Called to Song
"Art is activism and hope. Here we are reminded that memory is also hope."

Tricia Sibbons - Social change leader and coach and the 2020 recipient of the Archbishop of Cape Town's Peace with Justice Award