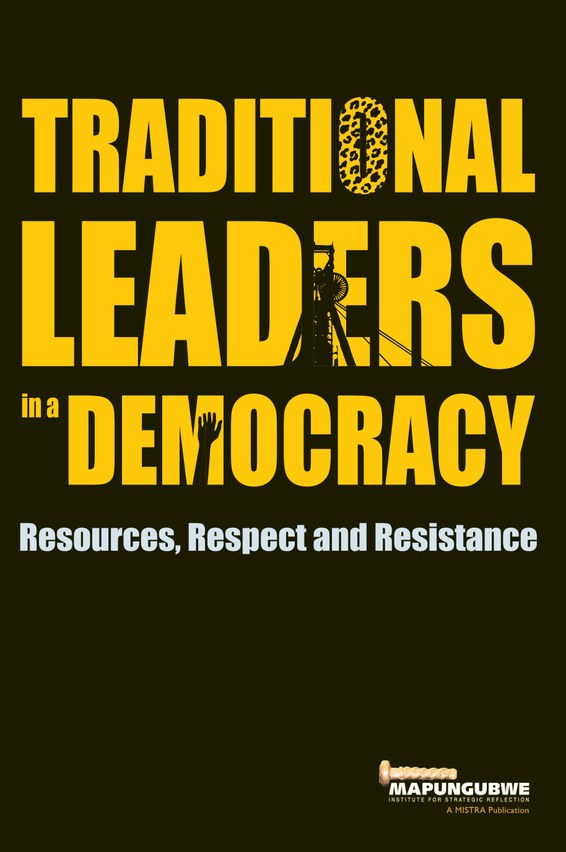 Traditional Leaders in a Democracy
Resources, Respect and Resistance
Post-1994, South Africa's traditional leaders have fought for recognition, and positioned themselves as major players  in the South African political landscape. Yet their role in a democracy is contested, with leaders often accused of abusing power, disregarding human rights, expropriating resources and promoting tribalism. Some argue that democracy and traditional leadership are irredeemably opposed and cannot co-exist. Meanwhile, shifts in the political economy of the former bantustans − the introduction of platinum mining in particular − have attracted new interests and conflicts to these areas, with chiefs often designated as custodians of community interests.
This edited volume explores how chieftancy is practised, experienced and contested in contemporary South Africa. It includes case studies of how those living under the authority of chiefs, in a modern democracy, negotiate or resist this authority in their respective areas. Chapters in this book are organised around three major sites of contest: leadership, land and law.
About the Editors
Mbongiseni Buthelezi holds a PhD in English and Comparative Literature from Columbia University, New York, where he also obtained a Master of Philosophy in English and Comparative Literature. A dedicated scholar, he graduated cum laude from both the University of KwaZulu-Natal and the University of Natal, earning a Master of Arts in English Studies and Bachelor of Arts (Hons.) in English and Drama, respectively. Working in various academic and activist capacities, Mbongiseni has been interested in how the state interfaces with citizens in areas that include land restitution, the role of traditional leaders in governance, heritage and public archives. With various collaborators he has researched and written on the state's constructions of the identities of citizens in KwaZulu-Natal through heritage discourse and commemorative events. He has also written on land and citizenship rights in rural areas and the role of traditional leaders in the realisation of these rights, as well as the dire state of public archives and its implications for accountable government. 
Dineo Skosana is a PhD candidate in the Department of Political Studies, Wits University and a lecturer at North-West University, Vaal Triangle Campus.