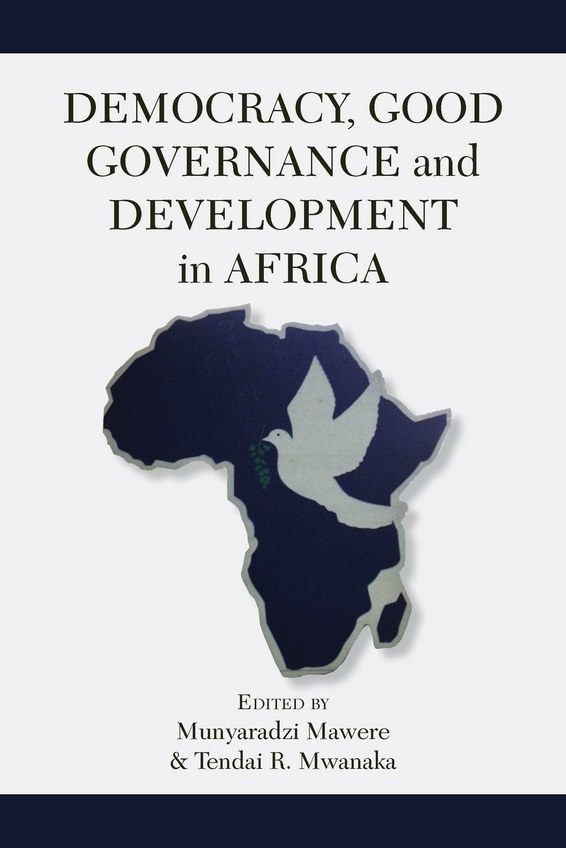 | | |
| --- | --- |
| ISBN | 9789956763009 |
| Pages | 422 |
| Dimensions | 229 x 152mm |
| Published | 2015 |
| Publisher | Langaa RPCIG, Cameroon |
| Format | Paperback |
Democracy, Good Governance and Development in Africa
Questions surrounding democracy, governance, and development especially in the view of Africa have provoked acrimonious debates in the past few years. It remains a perennial question why some decades after political independence in Africa the continent continues experiencing bad governance, lagging behind socioeconomically, and its democracy questionable. We admit that a plethora of theories and reasons, including iniquitous and malicious ones, have been conjured in an attempt to explain and answer the questions as to why Africa seems to be lagging behind other continents in issues pertaining to good governance, democracy and socio-economic development. Yet, none of the theories and reasons proffered so far seems to have provided enduring solutions to Africa's diverse complex problems and predicaments. This book dissects and critically examines the matrix of Africa's multifaceted problems on governance, democracy and development in an attempt to proffer enduring solutions to the continent's long-standing political and socio-economic dilemmas and setbacks.
About the Editors
Munyaradzi Mawere is a Professor in the Simon Muzenda School of Arts, Culture and Heritage Studies at Great Zimbabwe University. He holds a PhD in Social Anthropology; a Master's Degree in Social Anthropology; a second Master's Degree in Philosophy; a third Master's Degree in Development Studies; BA (Hons) Degree in Philosophy; Certificate in Tertiary and Higher Learning; Certificate in Information Technology; and a Certificate in Diplomacy, Negotiation and Bargaining. He is an author of more than 50 books and over 200 academic publications straddling the following areas: poverty and development studies, African philosophy, cultural philosophy, democracy, politics of food production, humanitarianism and civil society organisations, urban anthropology, existential anthropology, environmental anthropology, society and politics, religion, decoloniality and African studies.
Tendai. R. Mwanaka is a multi-disciplinary artist from Chitungwiza, Zimbabwe. His oeuvre of works touches on non-fictions, essays, poetry, plays, fictions, music, sound art, photography, drawings, paintings, video, collage, mixed media, inter-genres and inter-disciplines. His work has been published in over 300 journals, anthologies and magazines in over 27 countries.