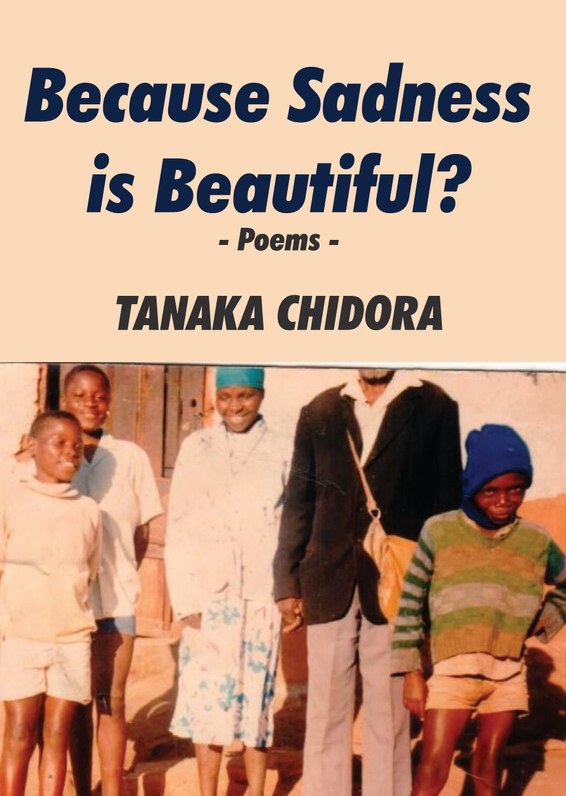 Because Sadness is Beautiful?
"Tanaka Chidora writes with the nerve and verve of firework displays in these poems. There is "a peace armed to the teeth" here, and over there "words are just fugitives scuttling away from the recognition of the reader."  Through this burst of iron vocabulary discipline, the poet suggests that even if sadness could be all we are left with, we still need to give sadness a try until it becomes beautiful, because sadness has always been beautiful, anyway." - Memory Chirere, University of Zimbabwe
Review
"Tanaka Chidora's debut poetry anthology, Because Sadness is beautiful?, has the verve of a wonderful new kid on the block and the pomp of a literary veteran. His scatological and iconoclastic stance and images are scathing and original. This evocative book is unavoidable if you would like to meet yourself in a near-out-of-body experience on some scary starless night. You might even find your alter ego as you surf and critique your life's terrain through Chidora's universe. A must read!"
David Mungoshi, author of The Fading Sun and Live Like an Artist