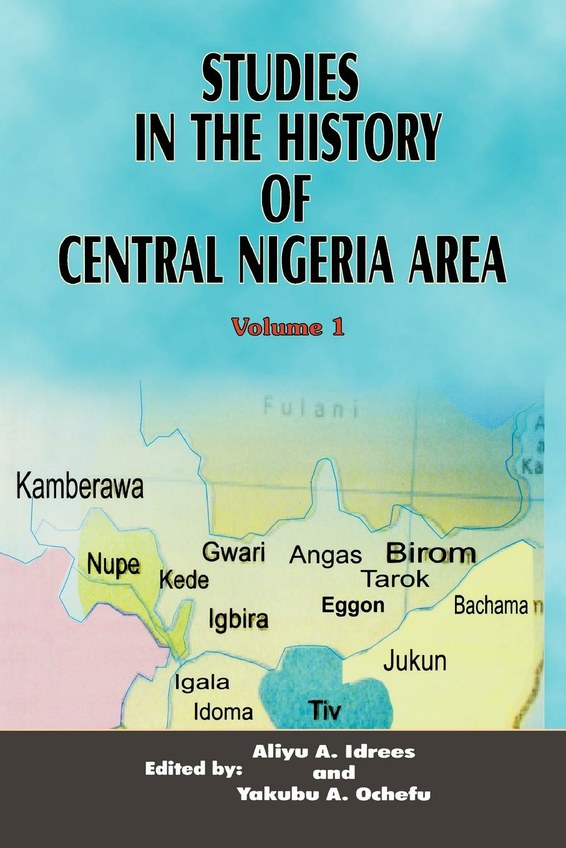 | | |
| --- | --- |
| ISBN | 9789782951908 |
| Pages | 796 |
| Dimensions | 229 x 152 mm |
| Published | 2002 |
| Publisher | CSS Ltd, Nigeria |
| Format | Paperback |
Studies in the History of Central Nigeria Area: Volume 1
In the post-colonial era, historians have begun to understand the middle belt of Nigeria as the cradle of several Nigerian groups. Studying the area has become central to the search for a proper identity of the diverse peoples of central Nigeria, and for an understanding of African history generally. This pioneering effort puts together, in one volume, research by some thirty academics on a region taking in the states of Kwara, Kogi, Plateau Nassarawa, Kaduna, Niger, Benue, Bauchi, Taraba, Adamawa and the Federal Capital Territory.
The volume is organised thematically around subjects about the origins of the region, its archaeology and pre-history and migration and settler patterns. Further essays cover geography and environment; the origins and growth of political organisations, and change; oral tradition, kingships and the development of centralised authorities; the economy - cloth manufacturing/textiles and agriculture; economic relations between groups, and inter-group relations under the colonials; and experiences of exploitation and resistance.
About the Editor
Dr. Saeedat Aliyu is a lecturer in the Department of English, Kwara State University, Nigeria where she teaches Literature.